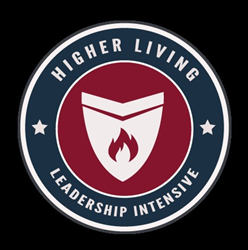 The event will take place on March 19th-21st, 2015 in Elizabethville, Pennsylvania.
Elizabethville, PA (PRWEB) February 18, 2015
This dynamically packaged training offers three days of invaluable teaching reinforced by hands-on activation and interaction lead by Dr. Melodye Hilton. She, along with guest-speaker, Kevin Ikeda (VP and Director of Software Systems Engineering at SAIC), intermingle information with practical application that has proven to be a powerful combination for success within their own spheres.
The premise of the namesake term "Higher Living Leaders" is to develop a leadership model where individuals unleash their personal leadership value, generate it in others, and therefore positively transform culture. The teaching begins with the "heart of leadership," which challenges the position-based thinking of a "me-first" mentality by prompting leaders to have the courage to instill and inspire value in the lives and roles of others.
Further elements of the teaching include the introduction of "Validation Quotient," which includes study on Axiogenics—the Science of values generation. Neuro-Axiology is not the only way that Science gets involved in this training, however, as Dr. Hilton brilliantly pairs the logic of aspects of neuroscience with the softer skills of leadership such as emotion management, motivation, empathy, and trust, all in an extremely user-friendly and simple to understand format. One previous attendee said of the event, "The topics were well organized, logically presented, and the supporting examples were excellent to further illuminate the material."
Being Co-Pastor of the Bible-based church, Giving Light Christian Fellowship, for the past 32 years, Dr. Hilton is not shy from weaving Biblical concepts and principles into her teaching during this event. She does, however, offer a packaged resource for use within non-Christian organizations and realms. She herself has taken this teaching both domestically and internationally into arenas of government, public and private education as well as corporate and independently owned business. "This teaching is universally applicable because at the end of the day people are people, regardless of where they hang their hat." states Dr. Hilton. "All people want to be treated as valuable and people who know their value want others to know the same." She continues, "This is absolutely crucial to creating internal strength and maximizing external impact—whether leading a handful of volunteers or leading nations."
As for who should attend this event? Previous attendees Ann and Machelle put it best when they write, "I highly recommend this training for all leaders within every aspect of leadership." "You, your family, and your sphere will be richer for the experience!"
For more information or to register for the event, visit http://www.goitc.org/higherlivingleadership.
Media Contact
Dr. Melodye Hilton – 717-215-6656
International Training Center – 717-362-4523
http://www.goitc.org
http://www.drmelodye.com
connect(at)goitc(dot)org