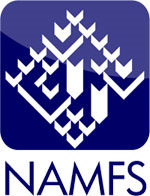 NAMFS is excited to host the Leadership Summit and Open Forum. This in-person engagement with our members and industry leaders is vital to supporting the interests of our members.
Stow, Ohio (PRWEB) March 20, 2015
The 2015 NAMFS Leadership Summit takes place on Tuesday, March 24. Attendees include The NAMFS Board of Directors, Committee Chairs and Board-Invited companies. The group will focus on a range of issues and examine potential solutions to challenges facing the mortgage field services industry.
During the Summit, the NAMFS Board will work to obtain feedback and determine strategies to address current and future Association initiatives. The in-person daylong event provides an opportunity to investigate new benefits for association members and further develop NAMFS' community outreach and member education programs.
On Wednesday, March 25, registered attendees will participate in the annual NAMFS Open Forum. Open Forum topics are determined from submissions by association members. Additionally, NAMFS will present the latest initiatives and benefits offered by the Association. While NAMFS programs benefit our members and the mortgage field services industry, the Association also focuses on programs that help preserve the communities where field services work is performed. Open Forum attendees will include 100 national and regional field service companies specializing in all aspects of the industry from default property inspection through REO disposition.
These events provide members with an opportunity to take a positive, constructive approach to industry challenges and obtain multiple perspectives and solutions on key industry issues.
About NAMFS
The National Association of Mortgage Field Services (NAMFS) is the premier trade association for the mortgage field service industry. We are dedicated to working with all entities of the industry from the Government Agencies and investors that set policy to the contractors and inspectors that perform the work.