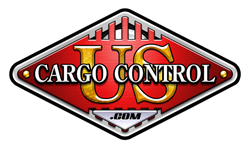 Urbana, IA (PRWEB) February 18, 2015
US Cargo Control, a leader in the moving supplies, cargo control, and lifting and rigging industries, recently announced its Signature Sponsorship with Move for Hunger, a non-profit organization with a mission of eliminating hunger in communities.
The Iowa-based company first began working with Move for Hunger for its first annual Truck Pull fundraising event in September 2014. Sarah Watson, Director of Business Development, Moving Supplies, at US Cargo Control says her team was so impressed with the mission and determination of Move for Hunger, they were eager to partner with the organization as a sponsor.
"After Move for Hunger's first Truck Pull event, we knew we wanted to stay actively involved and sponsor the organization." said Watson. "Their mission of alleviating hunger is powerful and is a natural fit with our company's core values and desire to make a difference in our communities."
Move For Hunger teams up with moving and relocation companies across the country to gather unwanted, non-perishable food items from those who are moving. Those companies then coordinate delivery to local food banks to ensure the food is put to use and not thrown away.
According to Kristy Redford from Move For Hunger, the organization recently marked its fifth anniversary and a major milestone of having delivered over 3.5 million pounds of food to those in need. She says the organization counts company sponsorships as a major reason Move for Hunger has grown so quickly.
"We're excited to welcome US Cargo Control as a sponsor," said Kristy Redford of Move for Hunger. "Their company culture of giving back to the local communities aligns so well with our own initiatives. It's rewarding to build partnerships with companies around the country, all with one goal in mind."
###
About US Cargo Control
US Cargo Control is a leader in the cargo control industry, specializing in lifting slings, cargo control, rigging equipment and moving supplies. Focused on offering quality products, timely delivery, and an excellent customer experience, customers can purchase products on the company's website, USCargoControl.com or by calling the company's dedicated team of moving supplies specialists at 800-867-1210.
About Move For Hunger
Move For Hunger is a non-profit organization that works with nearly 600 movers across North America to pick up un-opened, non-perishable food from those who are relocating and deliver it to local food banks. For more information or to find out how you can help support Move For Hunger, visit http://www.MoveForHunger.org.