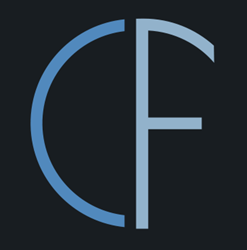 We're looking forward to discussing the valuable information gained from the survey and translating it into tangible strategies to help businesses thrive
Boulder, Colo. (PRWEB) February 19, 2015
DMG Consulting conducted a worldwide survey of enterprise and contact center executives and managers to identify their top servicing goals for 2015. Donna Fluss of DMG Consulting and Geoff Mina, Connect First CEO, will host an informational webinar Wednesday, March 25 at 1 p.m. EST discussing the survey and its findings. The webinar will cover several topics, including:

The top enterprise servicing goals for 2015
Why companies are finally prioritizing service over productivity
How and why servicing priorities have changed between 2013 and 2015
"DMG Consulting's survey is very detailed and contains lots of valuable information," said Mina. "We're looking forward to discussing the valuable information gained from the survey and translating it into tangible strategies to help businesses thrive."
For more information on the webinar and to register, please sign up here.
About Connect First: Connect First is an award-winning SaaS telecommunications and cloud contact center software provider that focuses on customer satisfaction and elegant hosted solutions. Connect First offers a robust platform, designed and supported by a team of highly experienced engineers, designers and business analysts, and backed with personalized in-house customer care. Solutions include Cloud Routing, Inbound ACD, Outbound Dialing, Call Tracking, Interactive Voice Response (IVR), Voice Broadcast, Disaster Recovery, Predictive Dialer, Real-Time Telemetry, CDR Reporting, Live Agent Chat and more. Through a consultative approach with each customer interaction, Connect First builds customized solutions to meet the needs of a discerning customer base. Visit http://www.connectfirst.com for more information or a free consultation with a contact center solutions expert.