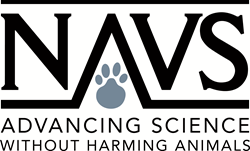 Chicago, IL (PRWEB) February 19, 2015
The National Anti-Vivisection Society (NAVS) has announced its support of recently-introduced legislation aimed at extending Animal Welfare Act (AWA) protections to animals in federal facilities.
The Animal Welfare in Agricultural Research Endeavors (AWARE) Act was introduced on February 5 in the Senate by Sens. Cory Booker (D-NJ), Richard Blumenthal (D-CT), Brian Schatz (D-HI) and Dick Durbin (D-IL); and in the House of Representatives by Reps. Earl Blumenauer (D-OR), Mike Fitzpatrick (R-PA), Vern Buchanan (R-FL) and Louise Slaughter (D-NY). The legislation would amend the AWA to "require the humane treatment of animals by Federal Government facilities."
On its website, NAVS is encouraging supporters to contact their elected officials and ask that they become co-sponsors of the AWARE Act.
Introduction of the AWARE Act came just weeks after the publication of an investigative report in The New York Times on January 20. The report sparked outrage from animal advocates and disbelief from the public with its revelation that the federally-funded U.S. Meat Animal Research Center is responsible for the suffering and death of thousands of animals in pursuit of "better" meat and has been operating with virtually no oversight since 1985.
NAVS spoke out strongly in the days immediately following the publication of the New York Times report, urging supporters to contact Comptroller General Gene L. Dodaro, head of the U.S. Government Accountability Office , and ask that he initiate an investigation into the activities of the Center and recommend that it be closed. NAVS also asked its supporters to request that their elected officials in Congress initiate legislation to amend the Animal Welfare Act so that it includes all animals used for research.
Currently, the vast majority of animals used in research are uncounted, as the AWA does not consider mice, rats or birds to be "animals" under its current definition. This definition also excludes livestock or poultry used in research facilities that are studying nutrition and improving farm animal productivity. The AWARE Act would remove the agricultural exemption for federal research facilities.
NAVS Executive Director Peggy Cunniff applauds the bi-partisan effort that has led to the introduction of the AWARE Act.
"While NAVS holds that no animal should be exploited in the name of science," Cunniff explains, "amending the Animal Welfare Act to include additional protections for animals such as those at the U.S. Meat Animal Research Center is at least a step in the right direction. It is disappointing that it took the exposing of decades of egregious activities for these protections to be afforded; however, the speed with which our elected officials acted to address the situation, once it came to light, is commendable. We look toward a day when all animals—including those which the AWA does not even recognize as 'animals'—are no longer subjected to experimentation, as we continue our work to advance better, more humane science"
ABOUT THE NATIONAL ANTI-VIVISECTION SOCIETY
Founded in 1929, the National Anti-Vivisection Society (NAVS) advances science without harming animals by promoting greater compassion, respect and justice for animals through educational and advocacy programs based on respected ethical, scientific and legal theory. NAVS works to increase public awareness about animal testing and experimentation, to promote positive solutions that advance science, to support the development of alternatives to the use of animals, and to effect changes that will help end the unnecessary suffering of laboratory animals. For more information, visit http://www.navs.org.