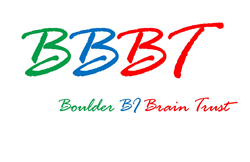 We look forward to showing ClearStory Data's solution for fast-cycle disparate data analysis to BBBT members. – Sharmila Mulligan, Founder and CEO, ClearStory Data
Boulder, Coloradao (PRWEB) February 18, 2015
On Friday, February 20, 2015, ClearStory Data (ClearStory) Senior Director of Product Management, Kumar Srivastava, Director of Product Marketing, Andrew Yeung, and Sales Engineer, Scott Anderson, will brief the BBBT on how ClearStory has pioneered a new solution for fast-cycle analysis on more data sources, that lets business users across CPG, retail, media/entertainment, pharmaceuticals, and healthcare discover insights faster and present a clearer "Data Story" of what's happening in the business.
"As data sources continue to proliferate, data variety is the number one challenge in gathering crucial business insights and opportunities," said Sharmila Mulligan, Founder and CEO, ClearStory Data. "Business users need a new way to bring data together from many disparate sources to be able to see very quickly what is happening in the business, answer new questions, and act on decisions. We look forward to showing ClearStory Data's solution for fast-cycle disparate data analysis to BBBT members."
"ClearStory promises a fresh approach to getting the story behind all this data quickly with its 'on-the-fly' data harmonization," said BBBT Founder, Claudia Imhoff. "Rapid integration and faster insights are a most appealing solution to many companies' analytical needs."
A podcast summarizing the presentation will be available at the BBBT podcasts page, and a video of the presentation will be available at the BBBT videos page.
About BBBT
The Boulder Business Intelligence Brain Trust has served the BI industry since 2006. It is a consortium of over 170 industry analysts, experts, and practitioners from around the world. BBBT hosts BI industry vendors who provide extended, interactive briefings, streamed live as webinars exclusively to BBBT members. It's a reciprocal arrangement, the members receive the latest information on current and planned BI tools and technologies, and the vendors get valuable feedback on their offerings, marketing, and messaging.
About ClearStory Data
ClearStory Data is bringing Data Intelligence to everyone to accelerate the way business leaders get answers across any number of data sources. By dramatically simplifying data access to internal and external sources, harmonizing disparate data sets on-the-fly, enabling fast, collaborative exploration, and reducing businesses wait-time for insights, ClearStory Data lets business users be more self-reliant on reaching insights. ClearStory Data's end-to-end solution includes an integrated Spark-based data processing platform and an incredibly simple user application model for business consumption of insights. The company is backed by Andreessen Horowitz, DAG Ventures, Google Ventures, Khosla Ventures and Kleiner Perkins Caufield & Byers (KPCB).