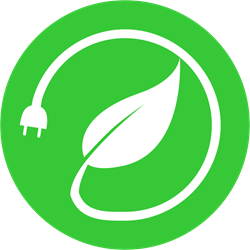 Identifying areas that need improvements and deploying the right technology to progress toward increased energy efficiency is key
San Jose, California (PRWEB) February 18, 2015
Energy efficiency is of increasing concern for many businesses. In 2012, the EPA estimated 39% of electricity was generated from coal-fired power stations, which contributed 75% of the total 6,526 million metric tons of CO2 equivalents. A forest more than one and a half times the size of the US would require a year to sequester emissions at this level.
"Identifying areas that need improvements and deploying the right technology to progress toward increased energy efficiency is key," said Global Energy & Lighting CEO Bryan Lanphear. "We have an excellent team that has developed systems which make the most out of the energy used. Our clients are continually impressed with the efficiency of our products."
In 2014, Global completed projects with municipalities, Fortune 500 companies, and many others. Through the proper assessment of lighting requirements and successful deployment of technology, the company was able to significantly reduce CO2 emissions, helping clients achieve their corporate environmental responsibility charters.
Lanphear and Global Energy & Lighting Chief Technology Officer Michael Wittingham launched the CeramaTek and QuartzTek product lines in 2013 in answer to commercial and industrial needs for high-performance, energy efficient lighting. These lighting systems utilize the latest technological advancements to enhance performance and reduce power consumption. When combined with the company's GlobalLink wireless lighting control system these products become even more powerful tools to help businesses and municipalities work toward improved energy efficiency.
In the first quarter of 2015, Global Energy & Lighting will release their LED product lines to compliment their existing solutions. Offerings include interior high bays, interior troffer retrofits, and exterior fixtures such as wall packs and flood lights.
About Global
Global Energy & Lighting manufactures and distributes cost-effective, energy-efficient commercial lighting solutions. The executive team is headquartered in Eagle, Idaho, R&D in San Jose, with international sales offices located in Eastern and Western Asia.