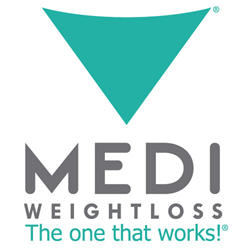 "Achieving and maintaining a healthy body weight is one of the most beneficial things one can do for their health."
Appleton, WI (PRWEB) February 20, 2015
Known as The One That Works, Medi-Weightloss has nearly 80 locations in the United States and internationally in Dubai. Appleton is the second location in WI.
During the Grand Opening, Medi-Weightloss Appleton will be offering free individual body composition analyses.
About the Medical Director at Medi-Weightloss Appleton:
Dr. Herb Coussons, Medical Director at both the Appleton and De Pere offices, earned his Medical Degree from Louisiana State University Medical Center. Dr. Coussons is a board certified physician specializing in obstetrics and gynecology. He was the first gynecologist in Wisconsin to perform robotic surgery, the only physician in N.E. Wisconsin performing single-site robotic surgery, and one of only two trained GYN physician instructors. He is also the current Medical Director of Bellin Health's Center of Excellence for Minimally Invasive Surgery and is a member of the American Society of Bariatric Physicians.
"Achieving and maintaining a healthy body weight is one of the most beneficial things one can do for their health. Extra body fat contributes to countless chronic diseases and health issues such as hypertension, sleep apnea, type 2 diabetes, reproductive issues, depression and more. I am passionate about health education- teaching my patients how to keep the weight off- and medical weight loss has been a cornerstone of my practice since 2007. I am excited to bring the clinically-proven and medically- sound Medi-Weightloss program to the Appleton community," says Dr. Coussons.
Outside his practice Dr. Coussons enjoys spending time with his wife, Anna, and their 5 children. In addition to family and synagogue activities, he has many sporting and outdoor interests including flying, skiing, hunting, and camping.
About Medi-Weightloss®
Established in 2005, Medi-Weightloss offers a physician-supervised weight loss program known as "The One That Works!" Physicians and medical professionals provide individualized care based on each patient's goals, current health status, and medical history. The program includes weekly consultations that focus on nutrition, lifestyle, and exercise. Education is provided on how to lose weight in the real world using real food without prepackaged meals. Patients learn how to keep weight off through a specialized Wellness Phase.
In addition to a weight loss programs for adults resulting in nearly 3 million pounds lost, Medi-Weightloss offers specialized weight loss programs for adolescents and diabetics. Medi-Weightloss also offers free Worksite Wellness Workshops to employers.
Dr. Coussons is available for interviews.
The Appleton, Wisconsin office is welcoming new patients.
1688 N. Casaloma Dr., Appleton, WI 54913
http://www.mediweightlossclinics.com/locations/appleton
CONTACT:
Kelly Brault
(920) 707-5100
kbrault(at)mediweightlossclinics(dot)com