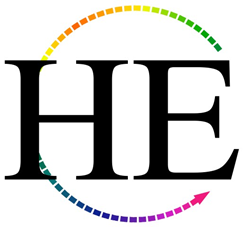 Key West, FL (PRWEB) February 20, 2015
OutQuest Global Adventures, formerly known as OutWest Global Adventures, has been acquired by HE Travel. In doing so, HE Travel now offers the largest selection of gay tours offered by any tour operator, including the all-new Glacier National Park Gay Hiking Adventure.
"I have known and respected Aaron Kampfe, the founder of OutWest Global Adventures for many years, and I am proud to carry on the legacy that he and recent owner Ron Wilcoxson have created over the past two decades," said Philip Sheldon, CEO of the combined companies.
As a larger company, HE Travel is able to offer more options for the underserved LGBT community, and the company now offers tours to all seven continents. Along with biking, hiking, rafting and other adventure tours HE Travel also runs deluxe tours that feature the culture and history of the places that our clients most want to see. HE Travel now offers it all, from budget trips to high-end luxury tours, all geared toward members of the LGBT community and friends.
HE Travel also serves independent travelers with its in-house team of experienced travel industry professionals who have been creating customized gay tours for over 40 years. "We pride ourselves in taking you anywhere on earth. Your dreams are the only limits!" says Zachary Moses, Director of Adventure Tour Development for HE Travel.
HE Travel has been in operation since 1973 offering unique deluxe adventure and cultural tours for gay men, lesbians and open-minded friends and family. Every trip has an experienced gay tour leader familiar with the area, as well as knowledgeable local tour guides in each locale.
Find out more about HE Travel at http://www.hetravel.com, or email info(at)hetravel(dot)com or call 305-294-8174.