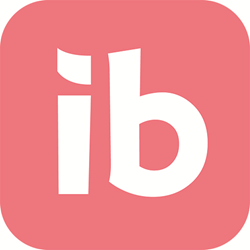 Hitting the $20 million milestone is an incredible achievement for us, and we're thrilled to kick-off 2015 with such momentum, said Bryan Leach, CEO of Ibotta.
Denver, Colo. (PRWEB) February 19, 2015
Ibotta, Inc., the leading U.S. retail shopping app that gives users cash back when they shop, announced today that it has achieved a series of milestones, including giving back over $20 million dollars in cash rebates to shoppers. This signifies a growing level of comfort and interest from consumers in using mobile apps, such as Ibotta, to add a layer of excitement to their shopping experience while saving money.
Ibotta users accounted for over $1.5 billion in total spend in 2014, a testament to the growing popularity of the app and the ability for retailers to successfully tap Ibotta's 6.3 million users to drive sales. Since launching in late 2012, the company has seen over 16 million rebates redeemed.
"Hitting the $20 million milestone is an incredible achievement for us, and we're thrilled to kick-off 2015 with such momentum," said Bryan Leach, CEO of Ibotta. "It took us nearly two years to pay our users their first $10 million in cash, a number we've more than doubled in the last six months. We're now the app of choice for consumers that want to get paid when they shop for groceries, alcohol, electronics, clothing and more."
Ibotta currently works at over 150 retailers, including leading grocery stores like Walmart, Target, Safeway, Publix, and Peapod.com, in addition to major drug stores such as Rite Aid, CVS, and Walgreens, among others. Best Buy, Sports Authority, Advance Auto Parts, Cabela's, Express, and JC Penney have also partnered with Ibotta to offer consumers cash back when they shop in their stores.
"We've become the mobile shopping app of choice for millions of Americans," said Richard Donahue, vice president of marketing at Ibotta. "New and growing partnerships with brands and retailers have given our users more chances to earn cash on whatever they buy, wherever they shop. This year, we expect to pay users more than $30 million more, just for buying their favorite brands."
Shoppers simply download the free Ibotta app onto their phone (or visit the Ibotta.com website), browse their favorite products, unlock cash rebates, go shopping, and verify their purchases.
For a full list of rebates, stores Ibotta supports, or more detail on how it works, visit Ibotta.com. To download the free Ibotta app, visit the Apple or Android store, and start earning cash whenever, wherever you shop.
About Ibotta
Ibotta, a Denver-based mobile technology company, is transforming the way brands and retailers deliver mobile media and advertising campaigns. With a one of a kind user experience that's proven to drive in-store sales and consumer loyalty, the world's leading brands continue to leverage Ibotta as a key pillar of their digital programs and growth strategies.
To date, over six billion rebates have been viewed on Ibotta, and 125 million brand interactions have been completed. Consumers have earned over $20 million in cash rewards from purchases made at participating retailers. Ibotta continues to drive brand engagement and loyalty tracked directly to item level purchases for both in-store and online transactions, establishing it as a true omni-channel solution.
On average, Ibotta is used 25 days each month, making it one of the most frequently used apps in the U.S. Ibotta is available for free on iOS and Android smartphones.