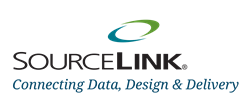 We've built a strategic team of experienced professionals to lead our location towards our corporate goals, all who subscribe to a customer centric philosophy
Chicago, IL (PRWEB) February 24, 2015
SourceLink, an industry-leading multichannel marketing services firm and statement solutions provider, announces changes in strategic leadership to further streamline operations at it's Miamisburg, OH facility – the company's largest print location. This strategic realignment further supports client needs and shifts in marketing technology.
Traditionally, SourceLink's 140,000 square foot print facility in Miamisburg, Ohio has been focused on larger run production jobs for the Government Print Offices (GPO) as well as critical communications and statements to support the retail bank and utility industries. With the addition of high-speed digital inkjet printers to the facility, along with high-speed intelligent insertion machinery, the Ohio location is primed to process more strategic direct marketing campaigns, with variable messaging rooted in databases, analytics and modeled data. Additional partnerships and capabilities in co-palletization and commingling of mailings position SourceLink as a leader in logistics, savings and postal efficiency for their clients.
These improvements in equipment and capacity are flanked by significant enhancements to the leadership team in Ohio. Robert Nesbit leads the team as President of the Ohio location. His balance of industry experience and a well-rounded skill set position him as an ideal leader for the Ohio location. Casey Hendrick joined the Ohio team as Vice President of Operations, with a deep background in business process optimization and operational efficiency. Leading the digital print design and implementation is Tim Schorn, an industry veteran with intimate experience in variable-data personalization printing. The core focus of this team is an emphasis on operational excellence and flawless execution, with a goal of 100% on-time delivery.
"I always say, 'the only constant in life is change,' and I feel the changes at our Ohio location position us to be one of the fastest and most efficient marketing services facilities in the Midwest, if not the country," shared Bob Nesbit, SourceLink Ohio President. "I've built a strategic team of experienced professionals to lead our location towards our corporate goals, all who subscribe to a customer centric philosophy. We are excited for the growth potential our restructuring provides in the industry."
SourceLink is a SOC2 Type II audit compliant organization, and a Top Five GPO provider. Daily capacities in the SourceLink Ohio location exceed million-piece jobs, and are capable of single day turns for large print and insertion production. The SourceLink facilities in Ohio, South Carolina and Mississippi provide full redundancy to meet the business continuity requirements of SourceLink's client base.
About SourceLink
SourceLink, a top-ranked Direct Marketing agency, creates results-driven communication solutions. Combining strengths in marketing analytics, data intelligence, technology and production expertise, SourceLink crafts and executes data-driven direct marketing and document outsourcing solutions. SourceLink's analytic and communication solutions improve marketing ROI through greater relevance and increased response. On the production side, SourceLink solutions reduce costs through more efficient operations and postal optimization. SourceLink operates in four U.S. locations. For more information, visit http://www.sourcelink.com