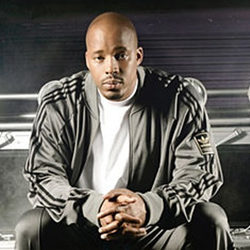 Los Angeles, CA (PRWEB) February 18, 2015
Warren G announces an upcoming tour in celebration of the twentieth anniversary of his platinum hit single "Regulate". Warren G is one of the founding fathers of the G-Funk Era and he always gets the crowd moving with his live performances of his hit tracks and some songs he is featured on such as Snoop Dogg's "Ain't No Fun (If The Homies Can't Have None)".
The current itinerary for Warren G's upcoming tour is:
March 7, 2015 in Vancouver, BC at Spotlight Vancouver
March 8, 2015 in Bellingham, WA at Wild Buffalo House of Music
March 9, 2015 in Spokane, WA at Red Room Lounge
March 10, 2015 in Seattle, WA at Nectar Lounge
March 11, 2015 in Portland, OR at Crystal Ballroom
March 12, 2015 in Tacoma, WA at Jazzbones
March 13, 2015 in Ashland, OR at LATA
March 14, 2015 in Bend, OR at The Domino Room
March 15, 2015 in Vacaville, CA at Theatre DeVille.
For more information visit WarrenG.com or contact Domenick Nati of Nati Celebrity Services at DNati(at)NatiCelebs(dot)com
About Warren G
Growing up in Long Beach, California, Warren G is one of the biggest names in the West Coast hip-hop along with his stepbrother Dr. Dre and his childhood friends Snoop Dogg and Nate Dogg. In 1992 Warren made major contributions to Dr. Dre's album "The Chronic" including sampling for "Nuthin' but a G-Thang". In 1994 Warren received worldwide recognition as a solo artist when he dropped the smash hit "Regulate" featuring Nate Dogg, which topped the charts and became Def Jam Record's biggest single. The accompanying album "Regulate…G Funk Era" went triple platinum with "This D.J." becoming Warren's second Top 20 hit. The album sold four million copies worldwide. Overall, Warren G has sold eight to ten million records and has been part of over fifty million records sold worldwide.
###
http://WarrenG.com
https://twitter.com/Regulator
http://instagram.com/WarrenG
https://www.youtube.com/WarrenGVEVO
https://www.facebook.com/pages/Warren-G/294959477198212