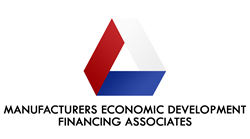 Reading, PA (PRWEB) February 19, 2015
MEDFAS is pleased to announce its vital role in securing a $10.5 million tax exempt expansion loan for Hospital Central Services Inc. (HCSC) (http://www.hcsc.org), an industrial laundry provider, saving HCSC over $800,000 in interest costs over the life of the loan.
HCSC required substantial building upgrades to their 44 year old facility in Allentown, Pennsylvania. Repair and maintenance costs were reaching the point where the company considered moving out of state, where they had been for the company's 44 year history.
MEDFAS partnered with HCSC to secure financing under section 144 of the Internal Revenue Code. This code stimulates private investment by stating lenders do not have to pay federal or state income tax on the interest paid by the borrower. Lenders then pass on these interest savings to the borrower – with interest rate reductions of up to 40 percent.
According to Sam Macrina, CEO of MEDFAS, HCSC may be the first industrial laundry facility in the country to use a tax exempt bank loan to finance their $10.5 million plant expansion.
Macrina says "Often the difference between a conventional commercial bank loan and a tax-exempt bank loan can make or break an expansion project."
Steve Gergar, CFO of HCSC agrees, "Financing was a critical element in moving the project forward. Working with MEDFAS we were able to save over $800,000 in financing costs, and the project would not have succeeded without them."
"Initially Banks and economic development organizations did not mention tax exempt bank loans" according to Steve "but once we started working with MEDFAS and educated bankers about the program we were inundated with bank offers to finance the project with tax exempt loans."
HCSC's financing package included a $1.5 million tax exempt real estate loan and a $6.5 million in a tax exempt bank loan for equipment. New equipment purchases include a new overhead rail system, automated material handling systems and new tunnel washers and dryers.
Now, according to Pete Catsagna, President & CEO of HCSC, "The expansion will increase manufacturing capacity, reduce energy consumption and modernize plant operations, allowing the company to serve more hospitals with lower operating costs. Laundry production capacity will increase from about 25 million pounds per year to between 40 million and 45 million pounds per year."
At the national level, approximately $85 Billion is available in the loan program, with a large percentage allocated to encourage manufacturer expansion by reducing borrowing costs. The problem is almost no one knows how to navigate the complex application process to secure this financing. Macrina says "I routinely track companies that are expanding by reading press releases. 99 out of 100 companies do not use this benefit and leave $300,000 on the table for every $1 million borrowed or $3 million on the table for every $10 million borrowed."
For additional information on the news that is the subject of this release or on tax exempt loans, contact Sam Macrina at 610-763-2310 or visit http://www.medfas.com.
About MEDFAS
MEDFAS is the nation's leading facilitator of tax exempt loans for manufacturers. MEDFAS works with borrowers, lenders, attorneys, and state and federal officials to ensure borrowers secure the financing they need at greatly discounted interest rates thanks to government incentive programs.
Sam Macrina, Senior Vice President
MEDFAS
610-763-2310
smacrina(at)medfas(dot)com
http://www.medfas.com
About HCSC
Hospital Central Services, Inc. & Affiliates (HCSC) is dedicated to providing its partners with innovative healthcare solutions. Healthcare facilities of all sizes utilize their diverse programs and services, which are designed to ensure quality and save participants valuable time and resources. HCSC works with these healthcare organizations as a partner to implement valuable, quality-driven programs and services in response to ever-changing challenges in the industry.
Stephen A. Gergar, Vice President, Finance and CFO
Hospital Central Services Inc./Miller-Keystone Blood Center
610-791-2222 ex. 4222
sgergar(at)hcsc(dot)org
http://www.hcsc.org