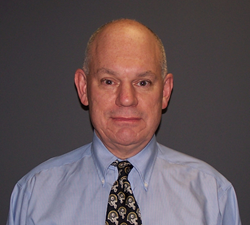 Pittsburgh, PA (PRWEB) February 18, 2015
Dr. Michael Stypula raises awareness of gum disease in Pittsburgh, PA and advanced treatment options available, in light of Gum Disease Awareness Month this February. As part of the one percent of dental professionals using the first FDA cleared laser gum disease treatment, the LANAP® protocol, Dr. Stypula is able to target the affected areas with laser technology. In contrast, traditional gum surgery cuts the infection and damaged tissue away with a scalpel and stitches the gums together.
The epidemic of gum disease that Pittsburgh, PA patients suffer from demands urgent attention. Three out of four American adults harbor some degree of gum disease. Signs of gum infection can develop mostly out of sight, such as:

Reddish or discolored gums
Tartar buildup along the gum line that harbors bacteria
Persistent mouth odor or bad breath
Bleeding gums
Loose teeth
Periodontal disease is progressive. The bacteria that cause gingivitis settles into pockets in the gums were they thrive and continue to cause damage until treated by a dentist. Gum disease that Pittsburgh, PA patients have is an ongoing risk to oral health and overall wellbeing. Research indicates that active gum disease can increase risks of some kinds of cancer, heart disease, stroke, and can even lead to complications with managing diabetes.
Many people avoided gum surgery in the past due to the invasive nature of the surgery and lengthy recovery time. With LANAP® surgery, two visits of about two hours plus a follow up are usually all it takes to thoroughly treat the infection and deliver stronger healthier gums for the New Year. The doctor uses the precise laser instrument to target infection and damaged tissue where it is found beneath the gum line. Because there is no cutting and no stitching, there is generally no bleeding and a rapid recovery time.
Gum Disease Awareness Month is the ideal time to learn more about the risks of untreated gum disease in Pittsburgh, PA and learn more about how modern treatment with LANAP® surgery is the quick and effective method to treat the infection. Contact the office on the Web at http://www.pittsburgh-periodontist.com/ and call (412) 348-8833 for more information about modern methods against the silent epidemic of gum disease.
About the Doctor
Dr. Michael Stypula is a periodontist offering patients personalized dental care in Pittsburgh, Pennsylvania. Dr. Michael Stypula graduated from St. Bonaventure University and received a BS in Biology. He then attended Temple University School of Dentistry, where he was awarded his Doctor of Dental Science (D.D.S.) degree. At the University of Pittsburgh, School of Dental Medicine Dr. Stypula received his training in periodontics and implants and earned his degree of M.D.S. Dr. Stypula is part of one percent of dental professionals providing the LANAP® FDA cleared laser procedure for gum disease treatment. His practice is dedicated to oral health. To learn more about their dental services, please visit http://www.pittsburgh-periodontist.com and call (412) 348-8833.