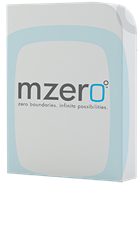 We are confident that our software is second-to-none; we have taken the time to develop the software in a variety of use cases. Now, we want other developers to join us as we have created a perfect springboard for innovation.
Aberdeen, NC (PRWEB) February 19, 2015
Meridian (http://mzerosoftware.com) announced today the release of its MzeroCreate Software Development Kit (SDK), a collection of robust tools and pre-built modules to assist developers in the creation of self-service applications. The MzeroCreate SDK and its integration with Application Programming Interfaces (API) will help foster speed to market for companies creating enterprise self-service applications across all industries and use cases.
According to Meridian's Senior Vice President of Software, Paul Burden, MzeroCreate 8.0/8.1 has completed life cycle testing and validation and has most recently been utilized in-house at Meridian, as well as by a select number of outside developers. "We are releasing the new MzeroCreate SDK in order to build a community of self-service software developers committed to the same vision of innovation for the self-service industry as Meridian," said Burden.
Meridian was founded as self-service provider in 1999 by CEO Chris Gilder; in 2009, Meridian acquired King Products & Solutions, a Canadian self-service provider with a rich history in software. "We had always wanted [Meridian] to be a total self-service solution provider," says Gilder. "When we became a software provider, we achieved that." The King acquisition made Meridian one of the largest end-to-end self-service suppliers in North America.
With the release today of the MzeroCreate SDK, Meridian opens the door for application development on top of its MzeroPlatform. To date, MzeroCreate tools have been used to build enterprise applications for a number of major self-service deployments in a variety of use cases. Notable examples include the National Oceanic & Atmospheric Administration (NOAA), Direct General Insurance, Clear Channel Airports and the Port Columbus Airport Authority. In each case, MzeroCreate tools and APIs were utilized to develop custom applications to accomplish different end results.
According to Meridian, the primary benefit of the newly released SDK will be an increased speed to market for business solutions. "MzeroCreate allows our customers to focus on the business value of their solution," says Buck Warren, SVP of Sales & Marketing at Meridian. "MzeroCreate offers a powerful value proposition. It compresses the long and tedious development of code in the SDLC process, which will save time and money while accelerating the rate our customers are able to deliver products to market."
Additionally, MzeroCreate supports a large and ever-expanding component library. MzeroPlatform abstracts kiosk hardware so that any peripheral can be interchanged at a later date with other compatible components, making upgrading simpler, and giving solutions longer effective lifespan.
The new SDK boasts a powerful and open API, allowing developers to create interactive, self-service applications in HTML5, CSS, and JavaScript. "There is a much larger development community familiar with web technologies," says Burden. "This makes the technology choice ideal as there is less of a dependence on specialized skill sets; development becomes that much more efficient and business-focused."
MzeroCreate offers developers an array of options when it comes to code as well. They can remotely manage and deploy Adobe Air, Flex and Flash, as well as Microsoft .NET applications into the secure kiosk platform. Further, MzeroCreate is integration-ready for nearly any existing IT infrastructure.
"We are confident that our software is second-to-none," said Gilder. "We have taken the time to develop the software in a variety of use cases. Now, we want other developers to join us as we have created a perfect springboard for innovation."
"MzeroPlatform and MzeroCreate are going to give rise to a new ecosystem of self-service software development," said Burden. "We know there will continue to be a demand for solutions; now, our software is poised to be a primary tool in developing those solutions."
About Mzero: Mzero is a compilation of award-winning software tools from Meridian. With over 25 years of success in the self-service industry, Mzero has proven to be an innovative industry-leading software platform across multiple verticals, including telecom, higher education, transportation, entertainment/media, information technology, travel/tourism and more. The Mzero suite includes MzeroPlatform, foundational lockdown and security software; MzeroManage, remote performance monitoring software; and MzeroCreate, custom application development software. Mzero is committed to continually transforming self-service through innovation and collaboration with both its clients and partners.