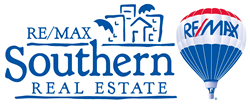 Destin, FL (PRWEB) February 19, 2015
RE/MAX Southern Realty – one of the largest teams providing real estate services in Northwest Florida – held its annual awards ceremony on Wednesday, February 11, 2015 celebrating another successful year and honoring its many well-regarded agents along the way.
"We are proud of our agents for their outstanding professionalism and commitment," said RE/MAX Southern Owner/Broker, Kerry Veach. "There are so many talented individuals in real estate today, so it truly is an honor to have such an exclusive group of associates to call RE/MAX Southern home."
Over the course of the 2014 year, RE/MAX Southern Realty closed approximately 500 transactions sides resulting in over $142 million in Gulf Coast real estate sales. Additionally, RE/MAX Southern agents out-produced competition, further establishing the brand's reputation as the most productive name in real estate.
Susie Kirkland, a long time RE/MAX Southern agent, has been working in the real estate industry for more than 45 years and has extensive experience in luxury homes and investment properties. Kirkland's impressive list of achievements includes ranking as the firm's Tops Sales Volume and Transactions leader for 2014, as well as the Destin Team's Top Listing Agent and Top Sales Transactions. RE/MAX Southern would also like to congratulate Susie for receiving the Children's Miracle Network Pledge Award.
The Individual Top Listing Awards were presented to Matt Williams of the Destin office and Jim Murphy of Panama City Beach. Williams specializes in new construction, investments and condominium sales, while Murphy focuses primarily on Panama City Beach real estate opportunities. Additionally, both men have been awarded with individual recognition for Top Sales Volume and Transactions.
Rounding out the awards is RE/MAX Southern agent Carole Pleasants, who in addition to receiving the brand's Lifetime Achievement Award earlier this year, ranked high among agents in 2014 for Top Sales Commission.
RE/MAX Southern congratulates its top earning agents and individuals who have strived to provide the greatest service, courtesy and professionalism that a firm can offer. Each member of the network is an integral part of the team and has worked diligently to reach these milestones.
RE/MAX Southern has been a leader in Destin real estate for more than 20 years, while Southern has been a forerunner in Gulf Coast vacation rentals and property management since 1995. Owned and operated by two sets of brothers, Mike and Brad Shoults and Kevin and Kerry Veach, the Southern family of companies have come to represent countless real estate properties, nearly 1,000 short term rentals, over 1,000 long term rentals and 30 associations from Port St. Joe, Florida to Fairhope, Alabama, celebrating twenty years of excellence in the industry.
For more information about RE/MAX Southern Realty, visit http://www.REMAXSouthern.com or call 1.800.879.0309.