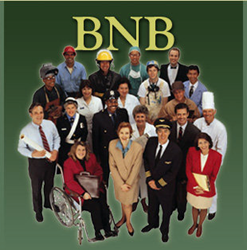 In addition, the Class Action also asserts a claim for alleged unpaid reporting time wages
(PRWEB) February 20, 2015
The proposed class action lawsuit was filed on December 23, 2014 by the San Francisco employment attorneys at Blumenthal, Nordrehaug & Bhowmik. The complaint alleges that FPI Management, Inc. failed to compensate their California hourly employees the proper overtime wages and also allegedly failed to provide the proper meal and rest periods. The FPI Management class action, Case No. 34-2014-00173218 is currently pending in the Sacramento County Superior Court for the State of California. You can read a copy of the class action complaint here.
The class action lawsuit alleges that FPI Management, Inc. failed to provide their California employees paid on an hourly basis the correct overtime wages. The California Labor Code makes it mandatory for employers to pay their employees overtime wages at 1.5 times the employees' regular rate of pay when an employee works more than eight hours in a workday and/or in excess of forty hours in a workweek.
Furthermore, the complaint alleges that FPI Management, Inc. did not provide their employees with thirty minute uninterrupted meal breaks prior to their fifth hour of work due to the company allegedly failing to have a proper meal break policy.
In addition, the Class Action also asserts a claim for alleged unpaid reporting time wages stemming from Defendant's alleged requirement that their California employees respond to calls and engage in additional work performing various maintenance tasks and/or providing assistance to tenants who have been locked out of their apartments, among other things. California law requires an employer to pay an employee for two (2) hours at the employee's regular rate of pay when an employee is required to report to work for a second time in any one workday and is given less than two (2) hours of work on the second reporting.
For more information about the class action lawsuit against FPI Management, Inc. call (866) 771-7099 to speak to an experienced San Francisco employment attorney today or click here for more information.
Blumenthal, Nordrehaug & Bhowmik is a San Francisco employment law firm that represents employees in California who have been wrongfully terminated, denied proper overtime pay, denied payment of earned commission wages, and also employees who have been improperly denied their meal and rest breaks.