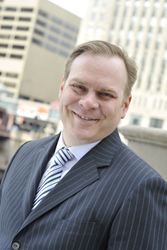 "AvatarLabs has long been a leader in developing campaigns that surprise and delight both audiences and clients alike," said Jason Steinberg.
Los Angeles, CA (PRWEB) February 23, 2015
AvatarLabs, the award-winning, full service digital agency that leads in innovative design and marketing, has expanded its team with Jason Steinberg joining as director of client services. Based out of the company's Encino headquarters, Steinberg oversees client production and provides strategic leadership and oversight of all campaigns, with a primary focus on exceeding client goals.
Steinberg joins AvatarLabs at a time of strategic expansion within the company as it builds on long-term, primary entertainment and consumer clients. In addition, Steinberg provides guidance on the utilization of the company's experience within entertainment-adjacent verticals that would benefit from AvatarLabs' unique blend of strategy, design and technology for high-impact brand marketing.
"Out-of-the-box thinking, paired with the technical ability to bring a creative vision to life are the trademarks of our company," said Rex Cook, CEO of AvatarLabs. "Jason not only enhances these capabilities, but also builds on our ever-present goal to foster an enthusiastic, down-to-earth work environment that is one of our greatest points of pride."
"AvatarLabs has long been a leader in developing campaigns that surprise and delight both audiences and clients alike," said Jason Steinberg. "Joining AvatarLabs has given me the opportunity to return to my digital entertainment roots while bringing my experience across disciplines and industries to the company's impressive client roster."
Steinberg brings more than fifteen years' digital experience as an integrated marketer, spanning start-ups, agencies, technology, financial and entertainment companies. Throughout his career he has strategized, conceived, built and managed digital marketing campaigns across branding, strategy, creative, production, media, public relations, social media and search (SEM & SEO).
Holding previous senior positions with agencies and brands alike, including Starcom Mediavest Group, Carat Australia, Warner Bros. Online, Electronic Arts and On2, Steinberg has worked with marquee brands including Coca-cola, Heineken, Microsoft, GM, P&G, TGI Friday's, E*TRADE, Suzuki, Purina, Tourism Australia, and has led the development and launch of some of the most popular entertainment and marketing destinations on the Internet.
Founded in 2001, AvatarLabs credits include groundbreaking digital campaigns for the highest-grossing Hollywood blockbuster films including Fox's Avatar, Disney's Pirates of the Caribbean franchise, Paramount's Star Trek franchise, Warner Bros.' The Dark Knight franchise, Lionsgate's The Hunger Games franchise and the Harry Potter franchise. AvatarLabs has worked on seven of the top ten highest-grossing films of all time and, in addition, has built a successful corporate portfolio with Fortune 500 companies. The company's core expertise includes digital marketing strategy and execution via all digital platforms including websites, social activities, mobile and tablet apps, online media campaigns, video content production and motion graphics.
About AvatarLabs
AvatarLabs is a Los Angeles-based, award-winning, digital creative agency that leads in innovation, design and technology for consumer-facing brands. For more information, please visit http://www.avatarlabs.com, or connect on Facebook and Twitter.