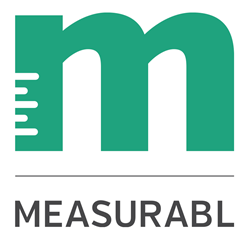 Corporate sustainability isn't easy, but by taking small steps and getting a process in place we feel annual sustainability disclosures are achievable.
San Diego, California (PRWEB) February 19, 2015
Measurabl, the start-up for sustainability reporting and data management, is proud to be handling Jack Morton Worldwide's first Carbon Disclosure Project (CDP) report. Jack Morton is a global marketing agency, founded to build experiences that strengthen brand and consumer relationships. They believe actions speak louder than words and "proof matters more than promises." So when Jack Morton wanted to provide more transparency in sustainability performance, it should come as no surprise that they wanted to do something "more than make promises" — they wanted to show results by generating a first class sustainability report.
"We are members of a global community and it is important to our staff, clients and shareholders that we acknowledge our impacts." says Joeli Gewirtz, Jack Morton's sustainability manager who led the charge on their new reporting program.
The only problem was, Jack Morton did not have good environmental data or any process for creating it's first report. This is where Jack Morton started their sustainability journey with Measurabl — a software built to make sustainability data collection and reporting easy and actionable. "It's common for new reporters to lack data or the tools to package up this information into a report" says Matt Ellis, Measurabl's CEO, "so if our software could help Jack Morton, it would be a good demonstration of how other smaller organizations can take this step."
With Measurabl, Jack Morton has been able to collect data on environmental impacts, and developed a set of performance goals for the future. Jack Morton is even identifying less tangible social impacts to support a culture of awareness around their sustainability goals. By working with Measurabl's software, Jack Morton is on track to join many leading companies in 2015 by creating a sustainability report based on a global standard called the "Carbon Disclosure Project" or CDP.
"Corporate sustainability isn't easy, but by taking small steps and getting a process in place we feel annual sustainability disclosures are achievable."
About Measurabl
Measurabl is sustainability reporting, simplified. Our automatic data import technology and guided, step-by-step process help companies and organizations complete sustainability reports, collect utility data, benchmark, and improve performance. Measurabl makes it possible for any organization to report on sustainability, regardless of size, expertise or resources. To learn more about Measurabl, please contact info(at)measurabl(dot)com or visit http://www.measurabl.com.
About Jack Morton Worldwide
Jack Morton Worldwide is a global brand experience agency. Our agency culture promotes breakthrough ideas about how experiences connect brands and people—in person, online, at retail and through the power of digital and word of mouth influence. We work with clients to create powerful and effective experiences that engage customers and consumers, launch products, align employees and build strong experience brands. Ranked at the top of our field, Jack Morton is part of the Interpublic Group of Companies, Inc. More information is available online at http://www.jackmorton.com, or follow us on Twitter @jackmorton.
Measurabl Media Contact
Contact: Nick Stoddart
Email: info(at)measurabl(dot)com