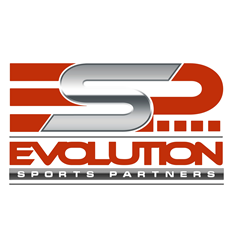 We are thrilled to be implementing SA360 for our Student-Athletes...the program is an excellent addition to our already extensive Student-Athlete support services...
Morristown, NJ (PRWEB) February 19, 2015
Peter Kraft, Founder and Managing Director of Evolution Sports Partners ("ESP"), has announced that the Stetson University Athletic Department has engaged ESP to implement SA360, its revolutionary program to drive Student-Athlete success.
"My partners and I formed ESP to drive academic and business results in the world of Intercollegiate Athletics," said Peter Kraft. "Our team delivers highly specialized solutions that help Student-Athletes and athletic departments achieve their greatest potential. Stetson is extremely forward-thinking in their approach and strategy for continuously addressing Student-Athlete success, and we're excited to put SA360 to work at this great institution."
SA360 immerses Student-Athletes in highly engaging, relevant information, tools and resources designed to help them succeed academically, athletically and personally, while providing athletic departments, advisors and coaches with the information they need to respond and support student athletes. The program consists of quick reads on important success topics, pulse surveys, self-tests and real life scenario heuristics, Expertalks™ and more.
"We are thrilled to be implementing SA360 for our Student-Athletes, " said Jeff Altier, Director of Athletics at Stetson. "The program is an excellent addition to our already extensive Student-Athlete support services, and we are looking forward to offering this highly engaging program throughout the Student-Athlete lifecycle."
About Evolution Sports Partners
SA360™ is a groundbreaking solution from ESP that drives student athlete success by deploying critical topic modules to student athletes throughout the year. A program overview can be viewed here: http://vimeo.com/100126105. FanGauge is another innovative program developed by ESP to help Intercollegiate Athletic Departments operate more intuitively to drive academic and business results. FanGauge elevates fan engagement, influences their behavior and extracts data insights that drive revenue and business outcomes.
ESP is founded by Damon Evans, Tracy Howe and Peter Kraft. The company is headquartered in Morristown, NJ.
About Stetson University Athletics
The Stetson University Athletic Department strives to provide students with a sound educational experience through a holistic and collaborative athletic program that allows students to develop intellectually, spiritually, socially, and physically. Excellence is pursued through participation in a successful Division I, NCAA program, superior coaching, interaction among coaches, faculty, students, and staff, and a diversity of student-athlete activities based on a liberal-arts education. Students develop leadership through sport participation and community activities. In unison with the University Mission, the Athletic program helps students pursue truth by actively recruiting and providing a diverse and caring environment that values and commits to the rights and fair treatment of all people regardless of race, religion, or gender. The Athletic Program (Department) encourages its student athletes to be morally sensitive and contributing citizens through active forms of social responsibility.