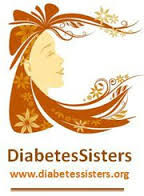 Durham, North Carolina (PRWEB) February 25, 2015
DiabetesSisters, a 501c3 national nonprofit organization based in Durham, North Carolina is pleased to announce that it has entered into an exciting new partnership with the Black Women's Health Imperative, a national nonprofit organization based in Washington, DC, whose focus is on advancing the health and wellness of Black women and girls in the US. This partnership will link the two organizations with the similar goals of advocacy, education, and support for underrepresented groups. Because both organizations are dedicated to raising awareness among Black women of how to prevent, manage and reduce the risk of complications related to diabetes, this joint collabortion expands efforts that Black women receive vital information, resources and support.
Support for Black women living with, or at risk of developing, diabetes is crucial. Black women are at an increased risk of developing diabetes, which has been studied to affect 1 in 4 women aged 55 and older, with higher prevalence rates noted in Black women than in other ethnic groups. Complications of diabetes such as blindness and kidney disease also disproportionately affect Black women, suggesting that through increasing understand and ability to better manage their diabetes, Black women can make large-scale improvements in their lives.
While this marks the beginning of a formal partnership between DiabetesSisters and the Black Women's Health Imperative (Imperative), the two organizations have been working closely together over the past year. Valerie Rochester, Director of Programs and Training at the Imperative, was the closing speaker at DiabetesSisters' 2014 Weekend for Women Conference held in Washington, DC. The two organizations have long demonstrated support and assistance for one another, and are excited to begin working on innovative new projects, such as the creation of health education materials for Black women with diabetes and the introduction of DiabetesSisters' PODS Meetup Program in Imperative-targeted communities.
Founder and CEO of DiabetesSisters, Brandy Barnes, calls the partnership "ideal," adding "By bringing together these two powerhouse organizations dedicated to empowering women, both organization's programs and services will be accessible to significantly more women with diabetes."
"Diabetes is a critical issue for the Imperative. We know that having access to a network of support and resources can make a difference in managing the disease," said Valerie Rochester, director of programs for the Black Women's Health Imperative. "Through this partnership, Black women and other women of color will be able to take advantage of the maximum level of resources available for them to achieve and live healthier lives."
About DiabetesSisters:
A 510c3 nonprofit, DiabetesSisters is the only organization worldwide focusing exclusively on women with diabetes. Our mission is to improve the health and quality of life of women with diabetes and those at risk of developing diabetes, and to advocate on their behalf. DiabetesSisters has a 10,000-member peer network that unites women with diabetes for the purpose of support, education and advocacy. Signature programs include monthly small group meetings (PODS Meetups); DiabetesSisters' Conferences throughout the U.S.; and the Life Class Webinar Series and online blogs, forums, and expert resources. For more information, visit http://www.diabetessisters.org.
About Black Women's Health Imperative:
The Black Women's Health Imperative is the only national organization solely dedicated to improving the health and wellness of Black women and girls. Through our work, we invest in programs and partners to educate and empower Black women to achieve optimal health, emotionally, physically and financially. For more information, visit: http://www.bwhi.org/.