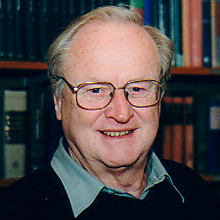 Yorba Linda, CA (PRWEB) February 19, 2015
Arvid Carlsson, MD, PhD, Swedish pharmacologist and Nobel Prize Winner in the field of neurophysiology, will deliver the keynote presentation at the upcoming BioConference Live Neuroscience, a two-day online event spotlighting recent advances in neuroscience.
Carlsson's address will include preclinical and small clinical studies, detailing mechanism of action, safety and efficacy of a candidate drug that has the capability of alleviating dysregulation of the dopaminergic system and also, though less clearly documented, the serotonergic system, with potential usefulness in a variety of CNS disorders.
The video webcast, titled "Clinical Studies of a Candidate Drug Capable of Alleviating Dysregulation of the Dopaminergic System," is scheduled for Thursday, March 19, from 6 AM to 7 AM Pacific Time. Attendance is free.
Carlsson, along with Paul Greengard, PhD, and Eric Kandel, MD, was awarded the 2000 Nobel Prize for Physiology or Medicine for his research establishing dopamine as an important neurotransmitter in the brain.
Carlsson received a medical degree from the University of Lund and later held teaching positions there, prior to becoming a professor of pharmacology at the University of Gothenburg. At the time Carlsson began his pioneering studies (in the 1950s), scientists believed dopamine worked only indirectly, by causing brain cells to make another neurotransmitter, noradrenaline. Using a sensitive test he had devised, Carlsson detected particularly high levels of the compound in areas of the brain that controlled walking and other voluntary movements. Through animal experiments he demonstrated that depletion of dopamine impairs the ability to move—and, when Carlsson treated dopamine-depleted animals with the amino acid l-dopa, the symptoms disappeared and the animals moved normally again. This discovery led to the use of l-dopa as a treatment for Parkinson disease, eventually becoming the single most important medication for the disease. Carlsson's work has also contributed to an understanding of the relationship between neurotransmitters and mental states, and led to the introduction of new antidepressant drugs.
The BioConference Live Neuroscience virtual event, presented by LabRoots, will be held from March 18 to 19. It features a roster of renowned industry experts speaking on a variety of topics in interactive live-streaming video sessions, with time set aside for attendees' questions.
For full details and free registration for Dr. Carlsson's presentation, click here.
About LabRoots
LabRoots is the leading scientific social networking website and producer of educational virtual events and webinars. And we are a powerful advocate in amplifying global networks and communities, and contributing to the advancement of science through content sharing capabilities and encouraging group interactions.
Founded in 2008, LabRoots emphasizes digital innovation in scientific collaboration and learning. We have become a primary source for current scientific news, webinars, virtual conferences and more. Join for free and become part of the largest scientific learning community in the world.