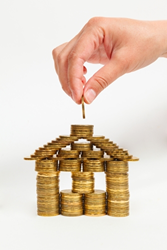 there was a lower number of existing homes available for sale compared to one year earlier
Chicago, IL (PRWEB) February 19, 2015
With the economy growing and demand for houses rising,The Federal Savings Bank was pleased to see that the median price of existing single-family homes rose slightly in the fourth quarter, according to the National Association of Realtors. Of the metropolitan markets studied by NAR, 86 percent showed price gains. The rest, or about 24 metro areas, showed median prices declined from the same period the previous year.
NAR Chief Economist Lawrence Yun attributed the price increases to tighter inventory and greater sales activity. In the fourth quarter of 2014, there was a lower number of existing homes available for sale compared to one year earlier. NAR recorded 1.85 million existing homes for sale in the latest report, down from 2.01 million in the fourth quarter of 2013.
According to Marketwatch.com, a recent S&P/Case-Shiller Index report found home prices in the U.S. rose 0.7 percent on a seasonally adjusted basis in November. Prices in the Tampa, Florida, area picked up the most, increasing 0.8 percent in the 20-city composite. The Chicago region featured the biggest drop, with prices decreasing 0.9 percent. The recent data indicated that the housing recovery needs to see some improvements heading into the spring.
"With the spring home buying season, and spring training, still a month or two away, the housing recovery is barely on first base," David Blitzer, managing director and chairman of the index committee at S&P Dow Jones Indices, said in a statement.
Homeowners benefit from higher housing appreciation
Despite NAR reporting a drop in the housing supply that could affect buying activity, homeowners could benefit from the gain in prices. Yun predicts that higher home appreciation puts existing homeowners in a great position to sell their properties. Homeowners looking to sell their current homes to upgrade into larger ones could take advantage of the equity growing with the higher housing prices.
On the other hand, home buyers face rising home prices, which are manageable as long as their wages increase along with housing prices. In addition, interest rates remain low, which could enhance affordability among first-time home buyers and other consumers looking to purchase new houses.
"Home prices in metro areas throughout the country continue to show solid price growth, up 25 percent over the past three years on average," Yun said in a statement. "This is good news for current homeowners but remains a challenge for buyers who are seeing home prices continue to outpace their wages. Low interest rates helped preserve affordability last quarter, but it'll take stronger income gains and more housing supply to help meet the pent-up demand for buying."
The Federal Savings Bank reminds homeowners considering selling their homes may also take advantage of lower interest rates if they decide to purchase a new house with the money from a sale. Current homeowners should check their mortgage rate and determine whether they could benefit from selling their home and getting a new mortgage with a lower rate. Through selling their home, they could help increase housing inventory and continue the market's recovery.
Contact the Federal Savings Bank, a veteran owned bank, to learn more about mortgages.