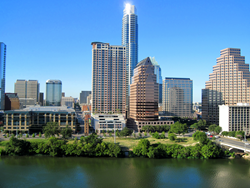 Austin, Texas (PRWEB) February 20, 2015
Less than one month after the opening of its Spain office in Barcelona, PriceMatch, the next-gen revenue management platform, announced that its team for the US and Americas is settling in Austin, Texas. Business development will be leaded by Loulu Lima, CRME, CHBA an experienced hospitality and technology solutions industry professional
.
"PriceMatch has been present in the Americas for more than a year, and our new US location will allow us to meet the growing demand for an agile, effective and reliable revenue management solution for independent hotels," declared Loulu Lima, Director of Sales for the Americas.
The Austin office will also be the home of a revenue manager team assembled to look after clients in this zone.
"Customer care is an essential part of our philosophy. Our platform can help hotels achieve significant increases in revenue, and our revenue managers bring them advice to make sure clients are set on their way to success. Being closer to our clients will allow us to increase the time span of our service to them, and to have a better ear for needs specific to that area," declared Klimis Messios, global head of Customer Success at PriceMatch."
Founded in 2012 by a young team of econometrics, mathematics, statistics and engineering graduates from the top Parisian universities, PriceMatch is a revolutionary hotel pricing platform that automates and integrates the tedious and time-consuming tasks required to forecast, set prices and distribute them online.