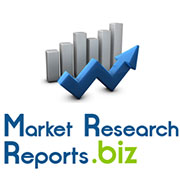 Albany, NY (PRWEB) February 20, 2015
This report provides key insights of the market with detailed segmentations to help businesses redesign or create a new product/service line according to the targeted market audience. According to the report, the global refrigerated road transportation market will expand at a CAGR of 17.95% during the forecast period of 2014 to 2019.
View Full Report at http://www.marketresearchreports.biz/analysis/243902
The global industry for refrigerated road transportation will greatly benefit from the growth in the organized retail sector. Furthermore, the expansion of the perishable foods sector within the retail industry will directly influence that of the refrigerated road transportation market.
Perishable food products need a rather short time span for distribution between producer and retailer due to their limited shelf life. Hence, a majority of these products contain a large number of preservatives and additives to increase their shelf life and make distribution feasible. Due to increasing globalization, many of the perishable products are required to be transported from the production house to several markets. The distance between these two sites can be long, but needs to be covered in a shorter period of time considering the short expiration date of these products. Hence, a cost-effective refrigerated transportation mode is required.
Download Detail Report With Complete TOC at http://www.marketresearchreports.biz/sample/sample/243902
All the perishable food products are carried in refrigerated carrier units during transportation. The global refrigerated road transportation market is majorly segmented according to the type of vehicles used, which are refrigerated trailers, refrigerated vans, and refrigerated trucks. To optimize cost and avoid any hazardous situation such as rotten or poisoned food or other issues related to transportation and on-time delivery of the products, the supply and delivery market for these products has gained significance. To enhance and retain customer satisfaction, companies are investing in refrigerated road transportation systems that provide on-time delivery. Hence, rapidly increasing demand from perishable foods manufacturers will drive the global refrigerated road transportation market to a great extent.
Despite the fact that the refrigerated road transportation market is estimated to experience a promising 17.95% CAGR during the 2015 to 2019 period, certain market trends will restrain this industry's growth. Some of the major growth inhibitors of the global refrigerated road transportation market are: Growing fuel costs, lack of transport infrastructure support in emerging markets, high investment in technology, and lack of skilled resources in developed markets.
Explore All Published Reports by same publisher at http://www.marketresearchreports.biz/publisher/73
The global report on the refrigerated road transportation market provides a detailed supply chain analysis. It addresses the various challenges related to the supply chain of the industry along with several company profiles of established vendors operating in the market. The top four vendors in the refrigerated road transportation market are Culina Group, GAH Refrigeration, Carrier Transicold, and Swift Transportation.
About MarketResearchReports.biz
Marketresearchreports.biz (http://www.marketresearchreports.biz) is the most comprehensive collection of market research reports, supporting clients' market intelligence needs with over 100,000 market research reports, company profiles, data books, and regional market profits in its repository. We also offer consulting support for custom market research needs.
Our document database is updated by the hour, which means that our customers always have access to fresh data spanning over 300 industries. From Fortune 500 companies to SMEs, Marketresearchreports.biz has built a veritable reputation for fulfilling the most exacting market research needs.
Contact:
State Tower
90 State Street,
Suite 700, Albany
NY 12207, United States
Toll Free: 866-997-4948
Email: sales(at)marketresearchreports(dot)biz
Browse Blog at https://businessmonitorinternational.wordpress.com/