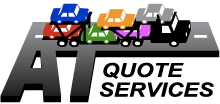 The next way to avoid displeasure with your auto transport experience is to avoid making deposits upfront to a company.
Tampa, FL (PRWEB) February 23, 2015
There are many articles, blog entries, and news stories about the auto transport industry , but how many of those stories are actually true and give the facts? To be honest, not that many are actually true. We live in a world dominated by search engine results from Google, Yahoo and Bing. If an answer to a question is unknown the person will "Google It" to find the answer. Companies across the United States use this against the system and advertise accordingly. Companies in the auto transport industry advertise that they are the actual auto transport company when in reality they are not.
The auto transport industry consists of three types of businesses within the industry. There are broker companies, actual car transport companies and then there are lead generation websites. Broker companies will find the auto transport company that owns trucks that is willing and able to transport the vehicle from pick up the delivery. They find these transporters from a website called Central Dispatch (the largest national load board where brokers and carriers discover vehicles needing to be transported). Nearly every transporter and broker is a member of this site and that is where the deals between the two companies actually take place. An auto transport lead generation website is similar to a Priceline or Kayak, but for the auto transport industry. They resell your information to multiple broker companies (usually 5-10 companies) that will contact the customer to try and earn their business. When a person goes online and are looking for a company to transport their car they will mostly find broker companies and lead generation websites, NOT the actual auto transporters.
The reason the actual transport company are found on the search engines is because these companies are small businesses and only own 1 or 2 transporter trucks. They are not a nationwide company and cannot accommodate customers from across the United States. These hauling companies usually have a dedicated route that they continuously do and that is all. If a transporter only transports vehicles from Florida to California then every other route is dead to them. They do not and cannot work those other customers. That is the reason you will find brokers and lead sites instead of the actual car transport companies. The biggest problem is that all of the websites found on Google, Yahoo and Bing usually do not specify if they are a broker, lead site, or the actual carrier companies. It is just deceitful and not fair to the customers. At the end of the day, the customers are the ones who need to be pleased and happy with the auto transport process, but when they are bombarded by 10 or 20 phone calls from separate companies trying to earn their business a customer can be left with a sour taste in their mouth.
How To Avoid The Displeasure Of Being A Customer
As previously stated before, the websites that customers find on search engines will mostly be broker companies and lead generation websites. Before submitting information into the websites quote box to get a rate, do your research. Open up another window on your Internet browser and look up these companies on websites such a Transport Reviews, Transport Rankings, BBB, and/or Angie's List. If a company is not listed on these websites they are usually going to be a lead generation website. These sites will resell your information to other brokers to try and earn your business, usually 5-10 companies. On the flip side, if a company is found on the review sites listed above they will be a broker company. Each of these websites will have reviews from previous customers; it will have their Department of Transportation authority information (letting customers know if they are an actual carrier or broker); and it will give insight as to how this company operates. Once a customer feels comfortable with a company, THEN go and get a quote from them.
The next way to avoid displeasure with the auto transport experience is to avoid making deposits upfront to a company. When a customer receives a few quotes and are trying to decide which company is the best, please do not choose the company that requires credit card information upfront or requires a contract. It is simply not necessary at this stage of the process. The credit card deposit is actually the broker fee for doing their working finding a hauler to transport your car and the remaining balance due upon delivery is the fee the actual car transport company receives. Lets put this into perspective; when a person goes to Target to go shopping, do they go up to the cashier and give them their credit card so they can start shopping? NO. Why would someone have to do that when they transport a car? It seems quite silly. The credit card information, contract signing and processing of the credit card should only occur when the broker company has found a company and the customer knows who that company is, when they vehicle is scheduled to be picked up and the estimated time of delivery. At that point the broker company has done their job and should be able to be paid for their work.
At The End Of The Day
When the dust settles, who is on top of the mountain? It is suppose to be the customers, but that is not the case. Customers are being told and shown one thing and something different is the outcome. The auto transport industry cannot keep being profitable if customers are not treated fairly and told the truth. The more a customer knows, the more knowledge companies give them about the process, the better the entire industry is as a whole. People are understanding if they know the situation. Brokers will be happy, customers will be happy, car transporters will be happy if the industry starts acting with proper business tactics. It is a win-win-win situation. There just needs more transparency within the industry for everyone to win.