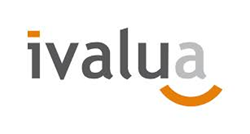 Montreal, Canada (PRWEB) February 19, 2015
Ivalua, a leading international spend management and procurement solutions provider, today announced that it has opened its first Canadian office. Ivalua already has a portfolio of Canadian clients both in the public and private sector, and sees many growth opportunities in this market.
"The Canadian market is experiencing tremendous growth right now, and many organizations are at a maturity point where the next step is to efficiently support their processes with robust, specialized software solutions. This presents Ivalua with a unique opportunity to capitalize on this market and become the leading Spend Management software in Canada," said Daniel Amzallag, Head of Ivalua North America.
Best of breed procurement, sourcing and spend management software is a growing need in the Canadian market where complex supply chain problems are frequent occurrences. Indeed, the country's size makes it one of the most daunting markets in the world for firms that rely on their supply chains for a competitive advantage. Those challenges, plus Ivalua's strong connection to French culture, make Canada an ideal market for the company's newest office and continued global expansion.
"We've already experienced a substantial amount of success in Canada, and now with a physical office we will be able to establish our firm even more in the Canadian market – allowing us to better serve our existing clients and further grow our global presence," added Daniel Amzallag. "We're investing in Canada for the long term, and Montreal is the perfect location to house our growth."
Ivalua's Montreal office is located at 1176, rue Bishop Suite 315 Montreal, Quebec.
Ivalua will be in attendance at ProcureCon Canada 2015 in Toronto from March 30 to April 1. Feel free to stop by Ivalua's booth to meet the team and talk about how Ivalua Solution can help with your next project.
About Ivalua
Founded in 2000, Ivalua has become a trusted global provider of Cloud Spend Management solutions.
Ivalua supports quick deployments through a single platform and robust functionality including Performance and Risk tracking, Sourcing, Contracts, Procure to Pay, Invoice Automation and Analytics. Clients can increase adoption, coverage, and savings with the industry's widest range of configurability and integration capabilities. Ivalua has successfully implemented solutions for more than 200 customers worldwide (most among the Fortune 500) and is used daily by more than 500,000 users and millions of suppliers from over 70 countries.
Ivalua provides a unique technology experience and highly differentiated value proposition to Procurement and Finance organizations looking to bring more spend under management and achieve a lower total cost of ownership.