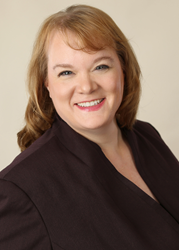 "Governance is like a link in a chain and sometimes, the chain is broken."
Chicago, IL (PRWEB) February 19, 2015
Ryn Melberg's new podcast premiered this week on http://www.rynmelberg.com. With an emphasis on corporate governance "The Guardian" takes its title from a nickname Ms. Melberg earned for her devotion to protecting the interests of employees, shareholders, and others with a stake or investment in publicly traded companies, privately owned companies, and even non-profit organizations. Ms. Melberg has a passion for corporate governance and fully understands both the benefits of sound governance and the downside associated with poor policies or those who ignore existing policy and law.
Ms. Melberg's passion for corporate governance results from experiences she had working in corporate America. Early in her career she discovered that the leaders of her employer had made a purchase that was not authorized. Working as an entry-level analyst, she took this to the division CEO and was "shooed" out of his office.
Back at her cubicle Ms. Melberg re-read the code of conduct and called the company's legal office. Ms. Melberg was rewarded for her "whistle blowing" with a promotion, but she acknowledges during her podcast that not everyone is as fortunate as she was. "What those men did put the entire company, its shareholders, employees and other stakeholders at risk. Companies cannot afford to take those types of risks," she told interviewer Harold Nicoll. "Governance is like a link in a chain and sometimes, the chain is broken." Ryn has years of experience working with companies to "unbreak" the chain and assure sound corporate governance.
Need for Governance Culture
As Ms. Melberg describes, some executives demonstrate a "willful ignorance" when it comes to their responsibilities and where the boundary between company and personal business exists. The use of company owned jets by corporate executives is an issue that creates a target for critics of the executives who use them. Ms. Melberg cites recent use of corporate aircraft at the Super Bowl as an example. "If the company were sponsoring the event and had public appearances scheduled as part of that agreement, then the use of the company jet is appropriate," she explained. "On the other hand, if the CEO takes his family and friends to the Super Bowl on the company jet, that is clearly not allowed."
So why does bad behavior and use of company owned property for personal business persist? Ms. Melberg describes a type of creeping rationalization that starts with a subtle bending of the intent of the company governance rules that can lead to an outright breaking of the rules and the law. "You can rationalize anything, including the use of company owned assets for private gain," she said. "If adherence to the rules of governance are not ingrained in the company's culture, the bending and ultimate breaking of rules and laws are more likely."
About Ryn "The Guardian" Melberg
Ryn "The Guardian" Melberg has that nickname because of the work she does to guard the bottom line from poor processes, guard profits, guard against lack of rigor, and guard against ethical slip-ups. To read and hear the latest, go to http://www.rynmelberg.com.
###