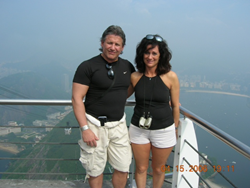 Diet Doc updated their diet plans to include more fiber, leaving patients feeling full and satisfied without carbohydrate cravings.
Los Angeles, CA (PRWEB) February 20, 2015
Hunger and food cravings are two of the chief reasons why many dieters abandon their weight loss goals.
Diet Doc knows that those who embark on the journey that will lead them to improved health, more confidence and a slimmer figure need a diet that will allow them to focus on their weight loss goals without feeling hungry, without craving their favorite foods and without feeling drained of energy. For this reason, the company updated their diet plans to include more fiber, the food source that leaves patients feeling full and satisfied.
Diet Doc's goal is to help their patients reach their ideal weight without suffering nagging between meal hunger or food cravings, and developed their diet plans that include delicious, fiber rich foods that nourish the body and leave their patients feeling full and satisfied. By working closely with their patients and becoming familiar with each patient's lifestyle, activity level, medical background and food preferences, they are more able to create meal and snack plans that satisfy the palate and control the urge to reach for foods that contain empty calories.
Research has revealed that food stimulates pleasure centers in the brain – the same pleasure centers that are stimulated by cocaine, heroin and alcohol, and for these pleasure centers to be strongly stimulated by food, the food must contain concentrated amounts of salt, sugar or fat. Therefore, because fiber has little taste, does not stimulate the pleasure centers, and takes up very little physical space in the stomach, food manufactures tend to keep fiber content to a minimum. This leaves people feeling hungry and craving concentrated, modern foods more often throughout the day.
A study, performed by UMASS Medical School, http://www.bostonmagazine.com/health/blog/2015/02/17/want-lose-weight-eat-fiber/ found that those who added more fiber to an otherwise normal diet were able to shed pounds, decrease their blood pressure and reduce their blood sugar - all key in the avoidance of diabetes and improved overall general health. The study found that, in addition to taking up more physical space in the stomach, a high fiber diet is easier to follow because it is considered a "permissive" diet, and allows dieters to consume more of a particular food type, rather than placing strict restrictions on foods. The study reported that, psychologically, when one is less restricted in their food choices and consumption, they are more likely to be consistent and compliant with their diet.
Diet Doc has taken this knowledge one step further by coupling their customized meal and snack plans with prescription weight loss products that speed the rate at which their patients see fat melting while smoothly and comfortably transitioning into their new body without overwhelming urges to reach for high calorie, high carbohydrate processed foods. Their prescription hormone diet treatments, appetite suppressants, fat burners, diet pills and their new Metabolism Boost helps patients adjust to their new, healthy eating habits, balances blood sugar, improves insulin sensitivity and helps the body to more efficiently release and burn stored fat.
Diet Doc tailors diet plans for those of all shapes, sizes, ages, and genders and urges those who have been unsuccessful in the past to call today to schedule a free and confidential consultation with the nation's leader in medically supervised prescription weight loss programs.
About the Company:
Diet Doc Weight Loss is the nation's leader in medical, weight loss offering a full line of prescription medication, doctor, nurse and nutritional coaching support. For over a decade, Diet Doc has produced a sophisticated, doctor designed weight loss program that addresses each individual specific health need to promote fast, safe and long term weight loss.
Diet Doc Contact Information:
Providing care across the USA
Headquarters:
San Diego, CA
(888) 934-4451
Info@DietDoc.info
http://www.dietdoc.com
Twitter: https://twitter.com/DietDocMedical
Facebook: DietDocMedicalWeightLoss
Linkedin: https://www.linkedin.com/company/diet-doc-weight-loss?trk=biz-brand-tree-co-logo