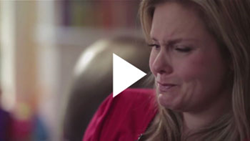 "Matt Davies should not be in prison," said Leong, a freelance videographer and the force behind the film.
Sacramento, CA (PRWEB) February 23, 2015
"It doesn't benefit anyone to put Matt Davies behind bars and, to the contrary, it creates a sense that law enforcement is arbitrary. And you may be doing something that you believe is legal, and that is condoned in the community, and you may be doing everything right; getting your licenses, paying your sales tax, treating your workers properly, trying to grow a safe and inexpensive product. You may believe you're doing everything right, but suddenly, without warning, the cold hand of federal justice comes down on you and there you are sitting in a federal penitentiary for five years." - Elliot Peters, Matt Davies Attorney
Matt Davies, family man, Stockton businessman, now imprisoned man -
This video explains that Matt Davies currently sits in Taft Federal Prison after receiving a 5-year prison sentence for possession, sale and cultivation of marijuana in California. (United States v. Davies, Case # 2:12-cr-0255-GEB (E.D. Cal.), U.S. District Court for the Eastern District of California) "He is imprisoned even though he violated no California State laws. None! He is a victim of the legal morass created when states pass medical marijuana laws that conflict with Federal drug laws," said Rex Halverson, Matt's Attorney seeking a Commutation of Sentence from President Obama.
The story behind Matt's tragic situation is detailed in a short film by acclaimed filmmaker Aaron Leong.
"Matt Davies should not be in prison," said Leong, a freelance videographer and the force behind the film. "When I was approached by the family to create a way to tell Matt's story, I was glad to be able to help."
For this video, Leong interviewed many of the key figures in Matt's story, including his attorneys, accountant, wife, and father to document how a simple alarm going off at a warehouse triggered the events that led to Matt's prosecution and imprisonment for the possession, sale and cultivation of medical marijuana for patients.
"One night he had a call from the alarm company that the alarm was going off, and he went there, and a highway patrolman followed him, and the grow area had been broken into, and the highway patrol took an account of it, and that was it," said Bruce Davies, Matt's father.
But that isn't the whole story; to see and hear that, please go to http://www.FreeMattDavies.com.
Contact Rex Halverson at: 916-444-0015 or rhalverson(at)federal-marijuana-laws(dot)com.