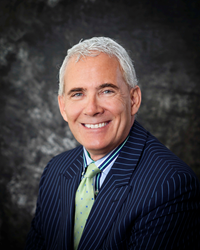 Hunger is not a problem. It's an obscenity. Children cannot learn when they are hungry.
Painesville, Ohio (PRWEB) February 23, 2015
Patrick J. Perotti, Partner at the NE Ohio law firm of Dworken & Bernstein Co., L.P.A. will be the lead sponsor at this year's 20th Annual Menu of Hope Luncheon benefiting the Children's Hunger Alliance. This signature event helps fund the distribution of nutritious meals to local children across Ohio, increase easy access to nutritious food and educate children about healthy food choices and physical activity.
Dworken & Bernstein has presented the Children's Hunger Alliance with a $50,000 cy pres distribution bringing the total to over $500,000 in cy pres from the firm to this organization.
Class Action Attorney Patrick Perotti made a discovery around 10 years ago that changed the course of all his settlements. And local charities are grateful he did. To date, over $25 Million Dollars has been distributed to charities throughout NE Ohio.
In a settlement, both sides reach an amount of compensation which they agree is fair. "A settlement is an agreement which has terms that are presented to the court," explained Patrick J. Perotti, Managing Partner of the Class Action and Employment Group, of Dworken & Bernstein. "The parties gain the court's approval based on the agreed terms. Truth in settlement means you actually pay the agreed amount, rather than having it revert back to the defendant a year later. Demanding a cy pres provision in the settlement agreement makes the full payment happen, and makes the process transparent and honest." Mr. Perotti typically will not settle a case without a cy pres provision. "Not all cases have leftover funds, but when they do, Dworken & Bernstein wants them distributed 'as nearly as possible' to the intended benefit."
Dworken & Bernstein Co., L.P.A. is the largest law firm in Lake, Geauga and Ashtabula Counties, Ohio with additional offices in downtown Cleveland. Serving the community for over 50 years, Dworken & Bernstein and its 27 lawyers and staff of 65 offers a full range of legal services for businesses, individuals, and families.
Further information about Dworken & Bernstein Co., L.P.A. can be found at http://www.dworkenlaw.com or Ohio Lawyers Give Back at http://www.ohiolawyersgiveback.org.