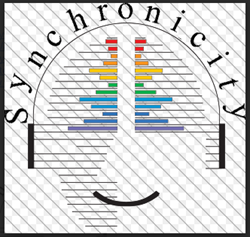 The book is only the hors-devours. The main entre? "NOW…The Technology"
Faber, VA (PRWEB) February 26, 2015
Winter's cold unyielding skies above are reflected in the earthly barrenness of the season below. It's a condition frozen not only in time but also in the climatic words and production of two of Synchronicity Foundation's 2015 official re-releases: The book, "Awakening from the American Dream", paired with "NOW…The Technology" balancing tool and modern meditation method. Both are the subject of an on-going, monthly 12-part media series that'll conclude in February, 2016 to bring a measure of warmth to all.
The discordant, metallic modern-day material world that keeps American society jangling is forthrightly brought into full view in a revelation that jingles across a brief of 24+chapters. Though "…baffled seers cannot impart the secret of its laboring heart…", as Emerson once put it, the clash of corporate world images is exposed in pure cinematic form. Written from the mind of Modern Spiritual Teacher, Master Charles Cannon, and the pen of wisdom writer, Will Wilkinson, it concisely conveys that Master Charles "has got their number". To fully appreciate his message, consider its source, the author and man himself.
Master Charles Cannon comes along at a time when the "System" is over-wrought with undue corporate maneuverings, mercilessly hatching schemes to ensnare and control the average layperson. This is the very predicament Aldous L. Huxley tried to expose people to in his "Brave New World". Master Charles Cannon, like any world-class citizen, emerges to set the record straight and more.
In heroic style, befitting his office, he, once again in his 5th book, kindly and creatively rushes to everyone's defense. Without shying away from controversy, and in "high-noon showdown" fashion, he verbally rises to the occasion and confronts, if not out-classes, the forces that keep everyone spinning off-balance. Then, in a one-two punch, and in the cool manners of a master spiritual teacher, he follows through with NOW…The Technology, a balancing tool, to restore personal balance in a radical world that's dead set against it, and master-the-moment.
At the closing of each chapter of the book, he imparts some provocative pearls of wisdom to off-set any collateral damages from the content. He also serves the reader some drops of mentholated thoughts for a thoroughly refreshing, holistic lifestyle experience. Reviewers have sensed that the book works as a personal sanity check for it readers against bargaining away their lives and souls into a corner of inert quietude.
The book is only the hors-devours. The main entre? "NOW…The Technology". It is audio-sonic, entrainment technology, and it is known to bring many a quality benefit to its users. Participants in this hi-tech meditation-method are seeing results first-hand. Start with any stereophonic sound-speaker system, portable i-Pod, MP3, with headphones, or on-low. Then,Play. Quickly, calmly, at the speed of a falcon plunging deeply down upon its quarry, alpha, theta, delta and subtle gamma frequency patterns, bio-geometrically, and holo-dynamically perform the "synchronicity". In plainer English, these frequencies entrain, or balance those disturbing, racing, burnout brainwaves, which are so intent on running-away with everyone's otherwise preferred state of equilibrium.
By book and by technology anyone can derive the multiplier effect of knowledge being boosted by a practical know-how experience.
Cicero reminded the world that "A room without a book, is like a body without a soul". For winter reading or summer activity, both the book and the technology may be just the prescription for giving the soul a new song to sing.
For background, interview, feature, or cover materials, refer to:
Master Charles Cannon
Master Spiritual Teacher of "Modern Spirituality"
Disciple of Swami Muktananda Paramahansa
Author of: "Bliss of Freedom", "Meditation Tool Box", "Modern Spirituality" book and CD set, "Forgiving the Unforgivable" and "Awakening from the American Dream"
Founder of International Synchronicity Foundation for Modern Spirituality, and Synchronicity Sanctuary Retreat Center
Pioneer of the High-Tech Meditation Method "Modern Meditation for a Modern World"
Program Event Host at the Blue Ridge Mountains, Central Virginia International Retreat Center
Web Channel Leader and Teacher @ http://www.schoolofmodernspirituality.com
Phone: 757-644-3400 Ext 3382
Fax: 434-361-1058
Email: synch(at)synchronicity(dot)org
Primary Website: http://synchronicity.org
School of Modern Spirituality: http://schoolofmodernspirituality.com
TV Website: http://modernspiritualitytv.com
Master Charles Cannon: http://mastercharlescannon.com