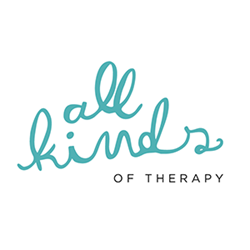 With All Kinds of Therapy, the facts are at your fingertips and families and professionals can focus on the nuance of placement recommendations
Salt Lake City, UT (PRWEB) March 03, 2015
All Kinds of Therapy is an innovative, user-friendly website that focuses on providing an interactive directory for residential treatment, wilderness therapy, therapeutic boarding schools, and addiction treatment for clients ranging in ages 10 - 30. Additionally, all residential interventions on the site have a wide variety of specializations including psychiatric assessments, anxiety, ADHD, autism spectrum disorders, severe learning disabilities, drug rehabilitation, failure to launch, adoption, or recovery.
The website is designed for families in crisis investigating the diverse forms of treatment options through an independent resource. "We are very excited to provide families and professionals with this comprehensive, online resource to evaluate and compare these important programs," said Jenney Wilder, founder of the site. "As a former full time education consultant even I could never keep up with ever-changing volume of facts about treatment facilities. With All Kinds of Therapy, the facts are at your fingertips and families and professionals can focus on the nuance of placement recommendations," said Wilder.
All Kinds of Therapy has launched with affordable advertising options to ensure that all types of treatment centers for troubled teens and young adults can participate. Basic listings are free and available to any treatment center. The Professional listings are paid in either monthly payments or a year upfront with a year commitment. The Professional listings allow the advertiser to upload a video, pictures, and answers to the general questions. Their responses illuminate the program details ranging from detox facilities and sober living homes, to young adult transitional program and wilderness therapy programs, to diagnostic or psychiatric hospitals. Facilities have the ability to Sign Up for their listing on the home page. All Kinds of Therapy has launched with over 370 Basic listings and Professionals listings.
Prior to working in Education Consulting for 10 years, Wilder had a career in Silicon Valley. She worked for three successful start-up companies. She learned that databases are only as good as the people who have time to update them. All Kinds of Therapy is designed with two goals in mind—an interactive, user-friendly website for families in crisis to see the breadth of options available and for advertisers to have a place where they can have control of their message. Wilder is ending her consulting practice as she transitions to running the website full time.
All Kinds of Therapy is located in downtown Salt Lake City, UT. It is surrounded by cutting edge private pay behavioral health and substance abuse options for troubled teens and young adults. The website provides the only comprehensive online directory available with the ability to search and compare the vast options available to families in search of residential treatment options. All Kinds of Therapy will donate 1% of its net income to nonprofits that they believe encompass all types education, all types of learning, and all types of therapy.