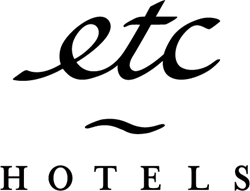 Santa Monica, Calif. (PRWEB) February 19, 2015
Edward Thomas Collection of Hotels (ETC), the independent owners and operators of Southern California's two most distinguished coastal hotels, Shutters on the Beach and Hotel Casa del Mar, is pleased to announce its selection as an Economic Excellence Award Winner by the Santa Monica Chamber of Commerce. Each January at the State of the City breakfast the Chamber honors businesses and individuals that have made a difference in the City.
This year the "game changers of the community" were highlighted and the ETC collection of hotels was recognized for its longstanding commitment to community well-being through its social, humanitarian, and environmental leadership. The event is an opportunity to look back on the challenges and achievements of the past year and anticipate the future that lies ahead.
"This year's event placed emphasis on the tremendous synergy in Santa Monica between the business community and the city itself," explained Laurel Rosen, President of Santa Monica Chamber.
"The Santa Monica Chamber and City of Santa Monica are strong partners and must seek solutions to many pressing problems like mobility, affordable housing, gentrification, generational tensions, and resiliency," said Gregory Day, General Manager of Shutters on the Beach. "We employ nearly 550 employees with some of the highest wages and best benefit packages in the Los Angeles market. Santa Monica must remain a complete community for all socio-economic groups with opportunity for all to succeed and thrive."
The ETC family of employees is a proactive influence and major driver of community investment and social action within the company. ETC has a long history of philanthropic leadership with Chrysalis, local arts programs, the children's holiday toy programs and many important local organizations that support kids, the environment and residents in need.
This month, ETC has also reinforced its commitment to the community with an ETC Cares blog that now lives on the Shutters on the Beach and Hotel Casa del Mar pages. The site highlights local community businesses and efforts to improve community relations throughout Santa Monica.
"Santa Monica is our home and we know our hotels are only as strong as the community around us," added Day.
About Edward Thomas Collection of Hotels
ETC is part of the fabric of Santa Monica, and has been committed to its beautification since the company's founding in 1982. Following in the footsteps of two generations of hoteliers, Edward and Thomas Slatkin and Tim Dubois continue to recapture the tradition of elegance of America's beach resorts by revitalizing undervalued properties and transforming them into successful hotels and resorts.