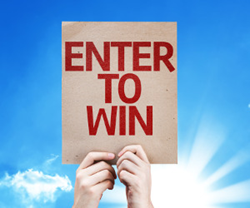 Scottsdale, AZ (PRWEB) February 20, 2015
The APA National Congress brings you workshops, networking, opportunities, and recertification credits. Attendees are able to choose from more than 175 workshops and earn up to 26 RCHs, 2.6 CEUs, or 26 CPE credits. Congress is the largest payroll, accounts payable, and finance expo in the world! With over 100 exhibitors, and 2,500 attendees, the networking and motivational opportunities are endless!
To enter, visit http://www.paycheckcity.com/pages/article.php?page=2015CongressGiveaway.
About the American Payroll Association
The American Payroll Association (APA) is the nation's leader in payroll education, publications, and training. The nonprofit association conducts nearly 500 payroll training conferences and seminars across the country each year and publishes a complete library of resource texts and newsletters. Every year, more than 69,000 professionals attend APA training sessions. Representing more than 20,000 members, APA is the industry's highly respected and collective voice in Washington, D.C. Visit APA online at http://www.americanpayroll.org.
About Symmetry Software
Symmetry Software simplifies the payroll process with accurate and dependable payroll withholding tax solutions. From Payroll Point®, our local tax identifier, and Symmetry Payroll Forms™, electronic withholding forms, to the Symmetry Tax Engine® and PaycheckCity® Calculators, our products give you the right taxes, the first time®.