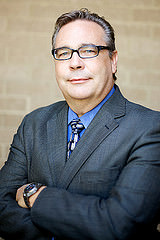 The public must be on high alert regarding the flu outbreak, and should take appropriate measures now in order to prevent a more serious crisis.
Harrisburg, NC (PRWEB) February 24, 2015
While the initial shock of the Ebola virus arriving in the United States prompted widespread awareness and concern about the disease, researchers say that the common flu virus remains a more serious threat, with wider impact and the potential to claim many more American lives than Ebola. In light of the flu's pervasiveness, Clearstream, LLC, a diversified provider of environmentally safe antimicrobial products and services, encourages public awareness and proactive steps to combat the transmission of this highly-contagious viral infection.
Around the globe, the flu virus rears its head annually, severely threatening public health and safety. Unlike the Ebola virus, the flu is easily transmitted through airborne droplets, which can lead to far-reaching consequences, including often-serious illness and hospitalization. Worldwide, the common flu claims the lives of between 250,000-500,000 people each year. "Flu dwarfs Ebola not only in ease of spread, but also in its potential lethality to large numbers of people," said Henry I. Miller, physician and molecular biologist. (1)
This year's dominant flu strain is H3N2, which tends to cause twice as many deaths and hospitalizations as other strains, per Thomas Frieden, Director of the Centers for Disease Control and Prevention (CDC). As the flu epidemic takes hold, the elderly and children under age 5 comprise the majority of its victims. (2) As of January 10, 2015, the CDC reports a total of 45 pediatric deaths in the U.S. for the 2014-2015 flu season. (3)
Clearstream notes that the extent of the current flu outbreak clearly exposes blind spots in healthcare, including a lack of processes and preparation to guard against the risks posed by this serious health issue. "The public was inundated with reports on the Ebola virus in America; yet statistics show that the real threat is the flu," said Jim Praechtl, CEO and Director of Product Development for Clearstream, LLC and Clearstream-mPact Technology Partnership (CmTP). "The public must be on high alert regarding the flu outbreak, and should take appropriate measures now in order to prevent a more serious crisis."
The spread of the Ebola virus to the U.S. raised the alert level on the need for better hygiene and sanitation—weak links in public health that can lead to faster, more widespread transmission of flu viruses, particularly when vaccinations are not completely effective against the prevalent strain, as well as new and evolving strains.
While the global flu epidemic has the potential to affect everyone, such weak links can be addressed to protect the public against this contagion, per Praechtl. Clearstream's services complement traditional sanitization methods and personal protective equipment (PPE) used in healthcare, education, sports facilities and industry to prevent similar future outbreaks of the flu and other infectious diseases.
"Relying on flu shots alone is not enough," said Praechtl. According to the CDC, the current flu shot is not 100% effective against the prevalent H3N2 strain; many people who are vaccinated still catch the flu. In fact, in a 2014 study conducted by the CDC, 96% of the U.S. Navy crewmembers aboard the USS Arden who contacted the flu had been vaccinated against it. (4) Frieden notes that efficacy rates for the flu vaccine are running at about 60% to 65%. (2)
Concerned individuals can be proactive, according to Clearstream's Praechtl. "Everyday practices can help guard against the spread of flu," he noted.
Clearstream recommends the following flu prevention tips:
● Avoid people who have flu symptoms.
● Wash your hands with soap and water throughout the day.
● Utilize non-alcohol-based, long-lasting hand sanitizers if available, such as Medi Defense mPulse Hand Sanitizer.
● If you experience flu-like symptoms, such as a fever, stay home for at least 24 hours after it subsides.
● When you sneeze or cough, use a tissue to cover your nose and mouth, and then dispose of the tissue immediately.
● Avoid touching your mouth, nose or eyes, as germs can enter your system at these locations.
● If you start feeling sick at work, go home.
● Clean and disinfect objects and surfaces, such as keyboards, telephones, doorknobs and kitchen counters.
● Ask your workplace, as well as your children's schools and day care centers, if they routinely clean and disinfect surfaces and frequently-touched objects, and find out whether they have adequate supplies of sanitizers, tissues, soap and disposable wipes on hand.
In conjunction with their well-known Medi Defense cornerstone products, mPact, Clearstream's service division, offers a two-step protective solution consisting of EPA and FDA-registered products: mPerial their broad spectrum biocide and mPale, their groundbreaking long-term static antimicrobial surface treatment.
As a complement to these traditional sanitization and hygiene methods, as well as the tips listed above, Clearstream offers antimicrobial and antibacterial protection with two flagship products within its Medi Defense system:
● mPulse Hand Sanitizer features the same static antimicrobial technology used in mPale as a fortifying preservative for this highly effective formula. Its non-toxic, alcohol-free formula kills 99.99% of bacteria and viruses on contact, and provides hours of protection—even after multiple hand washings—and is approved for direct food handling.
● mPower Laundry Detergent combines powerful cleaning properties with an EPA-registered static antimicrobial, infusing fabric with long-term protection from microorganisms that builds cumulatively with repeated washings. It is a phosphate-free, non-toxic, hypoallergenic, product which is safe for septic systems product and will not persist in the environment.
Both products—designed to be major contributors in the battle against the spread of infectious diseases—contain active antibacterial and antimicrobial technologies which have been extensively chronicled and successfully used to combat a wide spectrum of bacterial, fungal and viral contaminants.
To learn more about Clearstream's antimicrobial product technology, including their Medi Defense line of hand sanitizers and disinfectant products, visit http://www.thinkclearstream.com or http://www.medidefense.com.
About Clearstream, LLC:
Clearstream is a multi-dimensional and diversified provider of products and services that combine multiple disciplines. Clearstream's environmentally-safe, corrective and long-term protective solutions employ advanced antimicrobial formulations in the fight against microbial cross-contamination and surface degradation. The company is based in Charlotte, North Carolina, and has partner-run operations in Florida, Texas, South Carolina and Pennsylvania. For more information, visit http://www.thinkclearstream.com.
1. "Flu Is A Far Greater Menace Than Ebola In US;" Oct. 29, 2014; http://www.forbes.com/sites/henrymiller/2014/10/29/ebola-shmebola-flu-is-a-far-greater-threat/.
2. "26 Children Have Died From Flu as Outbreak Widens;" Jan. 9, 2015; http://www.usatoday.com/story/news/nation/2015/01/09/flu-deaths-increase/21498903/.
3. "Flu View;" Feb. 7, 2015; http://www.cdc.gov/flu/weekly/.
4. "Navy Proves Flu Shot Doesn't Work;" Jan. 12, 2015; http://www.newsmaxhealth.com/Headline/flu-shot-vaccine-USS-Ardent/2015/01/12/id/618117/.