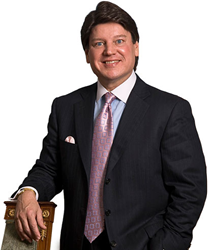 Houston, TX (PRWEB) February 24, 2015
Dr. Paul Vitenas, Jr., one of the top cosmetic surgeons in Houston, has been named by H-Texas Magazine as one of Houston's Top Docs. This prestigious honor is given to only the very best doctors of all specialties in Houston.
Dr. Vitenas was just one of a handful of cosmetic surgeons to make the Top Docs list, which is featured in the current issue of H-Texas Magazine. This issue features full-page spreads of each doctor honored including a photo and physician profile.
According to H-Texas Magazine's profile of its award winners, Dr. Vitenas has built his practice on "The Fine Art of Natural Cosmetic Surgery." This approach is unique and unlike other plastic surgeons.
"His goal is to provide a superior level of natural surgical results, service and care throughout the patient's entire cosmetic surgery journey," said the H-Texas Magazine feature on Dr. Vitenas.
The article also details Dr. Vitenas' 25-year history in Houston with the renowned Vitenas Cosmetic Surgery clinic. It includes information about the recent opening of his new state-of-the-art surgery center. The 20,000 sqft stand-alone building was designed and built exclusively for plastic surgery patients and features three stories. The building additionally contains drive up covered parking, a private surgical center and an overnight recovery suite, private surgery entrance, and a beauty boutique offering laser and skin care services such as Botox Cosmeti c, Ultherapy, and CoolSculpting.
This honor is just the latest to be bestowed upon Dr. Vitenas. Earlier this month, HealthTap honored him as being the Most Thanked Cosmetic Surgeon in Texas based upon patient reviews. In November 2014, Dr. Vitenas was bestowed with two prestigious honors from Vitals. The first was being named a recipient of the 2014 Vitals Top 10 Doctor Award, and the second was being honored with a Vitals Patients' Choice Award. Both of these awards were based upon patient feedback from the Vitals.com website.
Board certified by the American Board of Plastic Surgery, Dr. Vitenas is dedicated toward one primary goal: achieving beautiful and natural appearing results for every patient. After graduating Tulane University Medical School in New Orleans, Dr. Vitenas completed a Craniofacial and Cosmetic Surgery Fellowship at Necker Hospital in Paris, France. Dr. Vitenas has earned a national reputation as his colleagues often emulate his very personalized surgical style and techniques. He is also the recipient of numerous awards including being named one of Houston's Most Compassionate Doctors, Houston's Top Doctors, America's Top Plastic Surgeons, and Top Doc for Women.
Please visit http://www.drvitenas.com to learn more.
Vitenas Cosmetic Surgery
4208 Richmond Ave, Suite 200
Houston, TX 77027
281-484-0088