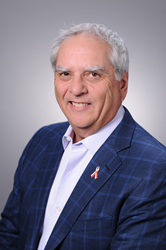 Washington, D.C. (PRWEB) February 19, 2015
Dr. Steven N. Rice of Advanced Laser Gum Surgery Institute of Washington is recognizing Gum Disease Awareness Month by offering periodontal evaluations and advanced treatment options such as the LANAP® protocol. Like many other types of serious conditions, periodontal disease is painless in its early stages. The best way to catch and treat problems early is to receive annual periodontal exams, and February is the perfect time for patients to have their gums checked out. If Dr. Rice finds any signs of gum disease, he can treat it in his office near Washington, D.C. He is proud to be one of the few periodontists in the nation who offers the new treatment called the LANAP® protocol. This revolutionary procedure treats periodontal disease and promotes healing so patients can return to their busy lives.
The first step in treating periodontal disease is diagnosing it. The fact that it is not painful in its early stages can actually be problematic since a lack of discomfort causes many gum disease cases to go undiagnosed. As with most health problems, the earlier gum disease is diagnosed, the better off patients are. As periodontal problems continue, they cause an increasing amount of damage. On the other hand, those who visit a periodontist for regular checkups may find that they can catch and treat problems such as gum inflammation before they have time to cause any damage.
The LANAP® protocol is a minimally invasive alternative for traditional gum surgery. Dr. Rice knows that people are busy and he is pleased that this innovative treatment reduces the interruption caused in his patients' lives. Following the procedure, most patients are able to immediately return to their typical activities because they have minimal inflammation, swelling or discomfort. Being able to get the LANAP® protocol without the downtime patients have come to expect from surgery has enabled many to get the treatment they need.
Anyone interested in learning more about treating gum disease in Washington, D.C. is invited to visit Dr. Rice's website or call his office to set an appointment.
About the Practice
Advanced Laser Gum Surgery- Institute of Washington is a periodontal practice offering patients personalized dental care in Rockville, Maryland since 1981. Dr. Steven N. Rice received a Doctor of Dental Surgery degree from the University Of Maryland School Of Dentistry. He continued his education as a General Practice Resident in the United States Army, where he was awarded a Medal of Commendation. He studied periodontics at the Medical College of Georgia and was recognized as a Diplomate of the American Board of Periodontology upon completion. Dr. Rice is part of one percent of dental professionals providing the LANAP® FDA cleared laser procedure for gum disease treatment. To learn more about Advanced Laser Gum Surgery Institute of Washington and their dental services visit their website at http://www.advancedgumsurgery.com and call (240) 747-7355.