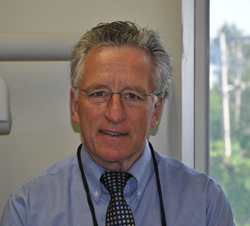 Braintree, MA (PRWEB) February 19, 2015
Patients with periodontal disease in Braintree, MA are urged to take advantage of American Heart Month by having their gum disease symptoms treated by Dr. Thomas Mone. Dr. Mone now offers a highly accurate laser-based treatment that is becoming the preferred treatment option for many periodontal professionals as well as patients suffering with gum disease symptoms.
The LANAP® protocol reduces the trauma associated with traditional gum disease treatment and also has a reduced recovery time due to its minimally invasive nature. It is more accurate than scalpel treatment options because it is designed to melt away diseased gum tissue while leaving healthy gum tissue unharmed. Because the laser minimizes trauma to healthy tissue, patients experience less bleeding and less swelling than with traditional gum surgery.
Another benefit of the LANAP® protocol is that it has been shown to stimulate the gum tissue to reattach and protect the teeth and bone. Additionally, patients who receive the LANAP® protocol can return to work much more quickly than individuals who receive traditional scalpel surgery because there is very little down time associated with laser treatment. Most patients are able to return to normal daily activities shortly after treatment.
Dr. Mone encourages patients with periodontal disease in Braintree, MA to take care of their oral and heart health during American Heart Month by scheduling a consultation appointment as soon as possible.
About The Practice
Mone Periodontics is a periodontal practice offering personalized dental care for patients in Braintree, MA. The leading periodontist at the practice, Dr. Thomas Mone, graduated from the University of Massachusetts with a bachelor's degree, and then went on to attend the University Of Pennsylvania School Of Dental Medicine and graduated at the top of his class. He completed his periodontal training at Boston University Goldman School of Graduate Dentistry. Dr. Mone is part of one percent of dental professionals providing the LANAP® FDA cleared laser procedure for gum disease and periodontal treatment. To learn more about Mone Periodontics and their dental services visit their website at http://www.braintreeperio.com and call (781) 348-9925.