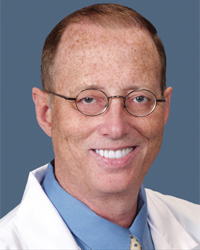 Tyler, TX (PRWEB) February 19, 2015
This February, Dr. Loyd Dowd encourages his patients in Tyler, TX to recognize American Heart Month by learning about the link between heart disease and periodontal disease. While the two health issues may not seem related, researchers have recently discovered that the same bacteria that cause periodontal disease are also present in clogged carotid arteries. Specialists warn that bleeding or tender gums could be an indication that heart problems also exist.
While many risk factors such as hormone changes or tobacco use may contribute to the development of periodontal disease, poor oral hygiene habits are the most frequent cause. Bacteria and food acid form a sticky paste around the base of teeth. If this is not removed with proper brushing and flossing techniques and professional dental cleanings, it hardens below the gum line and leads to irritation and infection. Red, swollen gums are often the first symptoms of gum disease. Tyler, TX residents who develop these issues should not procrastinate seeking periodontal disease treatment.
As gum disease advances, the infection around the roots of teeth forms pockets of bacteria that pull the gums away from the teeth, creating gaps. Most dentists recommend a surgical procedure at this point. To access the calculus and damaged tissue, the gums must be cut and pulled away from the roots of teeth. Once the gums are stitched back in place, they may be unable to reattach in their original positions. The resulting recession can lead to root sensitivity that requires another painful surgery to correct.
Dr. Dowd is certified to offer his patients a less painful procedure called the LANAP® protocol, an FDA-cleared laser treatment for gum disease. He places the tip of the PerioLase® MVP-7™ laser below the gum line, where it targets only bacteria and diseased tissue. An ultrasonic tool cleans calculus from tooth roots, and the laser stimulates new tissue growth to speed recovery and help restore gums to optimal health.
Dr. Dowd urges patients in Tyler, TX to celebrate American Heart Month this February by learning more about the connection between periodontal disease and heart disease. Call Dr. Dowd's office to schedule an appointment for a periodontal evaluation and receive necessary treatment for gum disease to reduce the risk of heart disease.
About the Doctor
Dr. Loyd Dowd is an advanced surgical and restorative general dentist offering personalized dental care for patients in Tyler, TX. Dr. Dowd attended Tyler Junior College and then received his BS in Biology from the University of Texas at Arlington. He then received his DDS from the University of Texas Dental Branch at Houston. He accomplished fellowships at the International Congress of Oral Implantologists and a two year Pharmacology fellowship in cancer chemotherapy at the University Of Texas Graduate School Of Biomedical Studies, M.D. Anderson Cancer Center in Houston. Dr. Dowd is part of one percent of dental professionals providing the LANAP® FDA cleared laser procedure for gum disease and periodontal treatment. Dr. Dowd is also part of the less than one percent of dentists in Texas board certified to provide IV Twilight Sleep Conscious Sedation. Dr. Dowd and his team provide many state of the art, minimally invasive procedures seldom found in other general dental practices. To learn more about Dr. Dowd and his dental services, visit his website at http://www.tylerdentalcare.com and call (903) 482-4755.