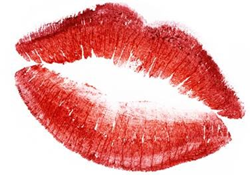 Kylie Jenner, Jessica Alba and Angelina Jolie are just a few celebs who are fueling new interest!
New York, New York (PRWEB) February 23, 2015
Dr. Konstantin Vasyukevich, MD, Facial Plastic and Reconstructive Surgery, (http://www.drkonstantin.com) has provided answers to questions posed about one of the most popular procedures he does in his Manhattan offices: lip enhancement and injectables, fillers and products.
Can lip enhancement take place only at a certain age?
Dr. Konstantin: Lip enhancement is a very popular procedure that truly transcends the age boundaries - - it is equally popular with people in their 20s and in their 60s.
Are procedures involved with lip enhancement relatively easy or challenging to do?
Dr. Konstantin: Despite its apparent simplicity, lip enhancement is one of the most aesthetically challenging cosmetic procedures. The lack of commonly accepted aesthetic standards and very strong individual preferences for lip appearance makes this procedure especially difficult.
What is the first step?
Dr. Konstantin: I begin with a lengthy conversation with the patient about their "ideal lips." It is very important that I understand what the patient expects and the result he/she wants.
What are a patient's options?
Dr. Konstantin: I discuss, at great length, the various options regarding products and injections available when speaking with a patient in order to achieve their particular look. My preferred filler for the lips is Juvederm. I found that this product provides the most naturally appearing look and softest feel of the lip tissue after the injection.
Why do you encourage the patient to hold a mirror during the procedure.
Dr. Konstantin: The patient is given local anesthesia, and I begin the lip enhancement procedure. To alleviate the anxiety of being "over-injected," I encourage the patients to hold a mirror in their hands during the procedure so that they can evaluate the change in size and the appearance of their lips as I keep adding more filler. I always start with the upper lip first. Using a cannula (rounded tip as oppose to needle's sharp tip), I layer the filler in small strips along the lip. This technique is nearly painless, allowing me to avoid unappealing lumps and ensures perfect symmetry.
What about injections to the top lip and to the bottom lip?
Dr. Konstantin: Once the upper lip is injected and both the patient and I are satisfied with the size and shape of the lip, I inject the lower lip in a very similar fashion. To create a balanced and attractive look, the lower lip has to appear 30% larger than the upper. Once the injection is complete, I encourage the patient to evaluate their lips' appearance in both a static view and a dynamic one. I can make small touch-ups, if needed, to ensure the most satisfactory look.
How often do lip injections usually last?
Dr. Konstantin: These types of dissolving substances need to be re-done every one to one-and-a-half years.
What about lip-enhancing products?
Dr. Konstantin: Lip enhancing products are becoming popular among women who want to enhance the appearance of their lips. The reviews from my patients who have tested some of the popular lip plumper brands are quite mixed, with some people liking the effect and others completely denying seeing any change. However, even those who notice some effect of these products admit that the results were fairly subtle and are nowhere near the results that can be achieved with injectable fillers.
How do lip-enhancement products work?
There are three mechanisms by which lip enhancement products exert their effect on lip appearance. First, many of these products contain high gloss, which create a visual appearance of fuller lips without actually changing the size of the lips. Second, moisturizers that are contained in many of the lip enhancing products can create subtle appearance of fullness by retaining moisture. And, finally, the most effective and the most controversial way to plump up the lips is to a mild skin irritant or blood vessel dilator (such as Niacin) to the product. These compounds can mildly increase the size of the lips by enhancing the blood flow to the area and in some cases even causing some swelling of the lips. The effect is usually short lasting (1-2hrs) and will diminish with repeated use of the products containing skin irritants.
What is the preferred method to achieve lip enhancement?
Dr. Konstantin: Overall most of these products are quite harmless (unless overused) and if strategically used can have a very positive role in enhancing one's look. However, there is still no substitute for lip enhancement with injectable fillers that can provide natural and long lasting effect on lip appearance.
How will one's lips appear after the procedure?
Dr.. Konstantin: A patient will see enhanced, volumized lips when he or she looks in the mirror. Full lips give a more youthful and moisurized appearance. By enhancing the lips, there is usually an improvement to the contour of the mouth, thereby creating beautiful and appealing lips.