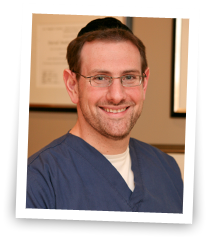 Beverly Hills, CA (PRWEB) February 19, 2015
Dr. David Peto honors American Heart Month by inviting Beverly Hills, CA residents to receive periodontal evaluations. It may seem counterintuitive to recommend dental help in response to heart awareness, but recent studies show an undeniable link between gum and heart health. Dr. Peto wants his patients in Beverly Hills, CA to seek early treatment for periodontal disease so they can live long and healthy lives. In order to effectively treat periodontal disease, Dr. Peto is pleased to offer the only laser gum surgery to have been cleared by the FDA, the LANAP® protocol, something not yet available in many periodontal offices across the nation.
The infection involved in periodontal disease can affect many other body systems, including the heart. It has been long known that infections can travel through the bloodstream from one area of the body to another. Those with periodontal disease in Beverly Hills, CA are at risk of their dental infections traveling in the same way that other types of infections do. If the disease were to enter the bloodstream, it can pass directly through the heart, potentially harming that precious organ.
The problems associated with periodontal infection can be avoided with proper treatment. Dr. Peto offers the highly-praised laser gum surgery, the LANAP® protocol. Unlike traditional gum surgery, this new treatment is minimally invasive, allowing for easy appointments and fast healing. Dr. Peto uses a tiny laser probe that is small enough to gently slide into the pockets of infection that exist between the teeth and gums. The laser differentiates between diseased and healthy tissue, so laser gum surgery works without hurting the healthy gums and bone in the area. In fact, it actually stimulates the gums to reattach to the teeth, which allows patients to heal quickly.
Those in Beverly Hills, CA who are interested in learning more about the relationship between periodontal disease and heart conditions are welcome to visit Dr. Peto's website or call his office for an appointment.
About the Practice
Periodontal Health Specialists is a periodontal practice offering individualized care for patients in and around Beverly Hills, CA. Dr. David Peto is a board certified periodontist. He earned his dental degree from the Faculty of Dentistry at the University of Toronto and completed a general practice residency at the University of Southern California in Los Angeles. He then completed a three-year postgraduate program in periodontics at the University of Texas Health Science Center Dental Branch. Dr. Peto is up to date on the latest technologies and active in dental research. He is also currently clinical faculty at the University of California Los Angeles. Dr. Peto is a member of the American Dental Association, California Dental Association and American Academy of Periodontology among others. To learn more about the services available at Periodontal Health Specialists, please visit their website at http://www.weloveperio.com or call (310) 573-8680.