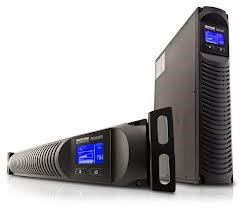 Milwaukee, WI (PRWEB) February 21, 2015
In many homes today, sometimes a person can plug in too many appliances into the house, all of a sudden everything turns off and the house and TV go dark. Well, most people know the best thing to do is go down into the basement, wipe away the cob webs and with a flashlight try and find the fuse box, then find the switch that's turned off and click it back on and like magic that favorite episode of Andy Griffith comes on, the hair dryer roars and the fan starts blowing air again. It's called a circuit breaker and its backup system to power failure in the home.
Every professional team NBA or NFL has backup players. The backups can be just as important as the starters because of the role they play to keep things rolling in the right direction as other players are getting rest, listening to instructions or replenishing their bodies with water or Gatorade.
In other words, the team doesn't lose any momentum or strategic advantage if they have good backups.
In the case of computers, the backup system is a vital component to storing information and most of all, protecting and keeping that information.
Computers rule the world today. The information stored on laptops, PC's, Ipods and Mac's are essential to the lives of most people, and that's just the personal stuff.
What governments, companies and corporations store in their computer systems is even more important as it affects the banking and financial systems, medical records, ecommerce, and almost every transaction in the world. Losing customers information would be devastating for most companies and even a life altering event for their patrons.
Telcom & Data is introducing the Minuteman Battery Backup & UPS Power Supply. The Minuteman UPS, EnSpire, Entrust, PRO-LCD, and the PRO-RT Series, which are compact in design and are great for mounting on the wall. The minuteman UPS Entrust Series offers spike and surge protection as well as automatic voltage regulation and battery backup. The EnSpire Series offers spike and surge protection as well as a battery backup while the Minuteman PRO-LCD and PRO-RT protects your computer, VOIP systems, security systems and many other applications
No team ever has to worry about losing in the game of business or protecting equipment as long as you have great backups.
The Minuteman Battery Backup & UPS Power Supply is now available at Telcom & Data. For more information about The Minuteman Battery Backup & UPS Power, visit Telcom & Data's website or call 1-800-335-0229.
ABOUT Telcom &Data:
Since 1996 Telcom & Data has been providing thousands of telecommunication solutions to organizations around the world to measurably improve communications. The company is a leader in call recording and call accounting solutions. Telcom & Data maintains a network of over 1500 technicians with locations in Chicago, Milwaukee, and Miami.