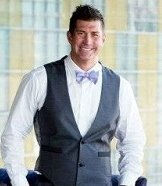 Denver, Colorado (PRWEB) February 23, 2015
Mortgage Banker, Jason M. Ruedy, also known as The Home Loan Arranger, is urging mortgage borrowers to learn their exact mortgage interest rate, and he is hoping to also educate borrowers on the importance of understanding the exact details of their loan. According to Mr. Ruedy, not knowing the interest rate on a mortgage could cost homeowners thousands of dollars in interest over the duration of a 30-yer mortgage.
According to an article published on CNBC.com on February 2, 2015 entitled, A Third of Mortgage Holders Don't Know Their Rate, "Bankrate.com surveyed a national sample of 1,000 adults and found that 35 percent did not know their mortgage interest rate. One in 7 mortgage holders were either 'not too confident,' 'not at all confident' or had not idea about their rate."
The CNBC article indicates that many borrowers know their approximate, but not their exact, interest rate. Additionally, the article suggests that borrowers are often more concerned about the dollar amount of their monthly mortgage payment instead of their exact mortgage interest rate number.
"Every time I learn that mortgage borrowers are not aware of their exact mortgage interest rate, I want to step in and give them advice. It's my goal to educate as many borrowers as possible on the importance of knowing all of the details of their loan. Knowledge is power. If you know that you are paying 4.5 percent interest on a 30-year fixed loan, and you also know that current interest rates are as low as 3.75 percent, you have the knowledge to realize that significant savings might be available to you." - Jason M. Ruedy, The Home Loan Arranger
According to Mr. Ruedy, "I know that most of borrowers work very hard for the money they earn. I think it's a shame when those borrowers don't understand how much money they could save by refinancing into a lower rate mortgage. Not knowing your current rate could hurt you financially!"
Mr. Ruedy encourages all mortgage borrowers to call their mortgage company today to find out their current interest rate. Free consultations with Mr. Ruedy can be scheduled by calling 1-877-938-7501 or visiting The Home Loan Arranger's website.
About The Home Loan Arranger:
Mr. Jason M. Ruedy, also known as The Home Loan Arranger, has 20+ years of experience in the mortgage business. His company was built around the crucial principles of hard work, discipline, and determination. The Home Loan Arranger evaluates client applications quickly and efficiently and structures loans with the best possible terms. Mr. Ruedy is successful in achieving loan closings for clients while meeting their highest expectations. Jason M. Ruedy is ranked #2 in the state of Colorado by Scotsman Guide, which is the top leading resource for mortgage originators.
For media inquiries, please contact Mr. Jason M. Ruedy, "The Home Loan Arranger":
The Home Loan Arranger
512 Cook St #100
Denver, CO USA
Phone: (303) 862-4742
Toll Free: (877) 938-7501
http://www.thehomeloanarranger.com/