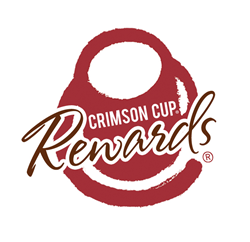 We're proud to invest in our customers. Not only do we succeed when they succeed, but we're also strengthening independent coffee shops as an industry. - Greg Ubert
Columbus, OH (PRWEB) February 20, 2015
Crimson Cup Coffee & Tea, a Columbus, Ohio coffee roaster and coffee franchise alternative, has awarded more than $142,000 in education and training credits to its coffee house customers. Participants received up to $5,000 in credits, based on 2014 sales.
"Crimson Cup Rewards are designed to help coffee house owners grow their businesses," said Founder and President Greg Ubert. "We're proud to invest in our customers. Not only do we succeed when they succeed, but we're also strengthening independent coffee shops as an industry."
Credits can be used throughout 2015 toward a wide variety of training classes and Crimson Cup's Independents Day conference in August. At this annual conference, Crimson Cup community members learn about the latest trends in specialty coffee from coffee and marketing experts, the Crimson Cup team and one another. "We'll talk about what's working and what's new in nearly every aspect of operations, from menus and brewing methods to marketing and staff training," Ubert said.
Coffee house customers can choose from more than 20 training classes covering nearly every aspect of coffee shop operations. Topics range from Espresso 101 and Advanced Barista Training to Brew Bar 101 and Comparative Cupping. Classes may be held at Crimson Cup's Columbus, Ohio headquarters or at customers' coffee shops. Content for many of the classes is drawn from Ubert's Book, Seven Steps to Success in the Specialty Coffee Industry, which forms the basis of the company's 7 Steps coffee shop franchise alternative program.
All customers also receive access to a marketing portal with customizable collateral and promotional materials.
Since 1991, Crimson Cup has helped hundreds of business owners in 28 states set up thriving specialty coffee businesses. In 2014, the company helped open 12 coffee shops in 8 states.
"More than 85 percent of folks who complete our 7 Steps program run a successful coffee business for five years or more," Ubert said. "It's an impressive statistic, considering that two of three new businesses close their doors within three years."
About Crimson Cup Coffee & Tea
Since 1991, Crimson Cup Coffee & Tea has hand-roasted specialty coffee in Columbus, Ohio and taught independent business owners how to be successful through its coffee shop franchise alternative program. Sustainably sourced Crimson Cup coffee is available through a network of more than 350 independent coffee houses, grocers, college and universities, restaurants and food service operations across 28 states, as well as the company's own Crimson Cup Coffee House in the Columbus suburb of Clintonville. For more information, visit crimsoncup.com.