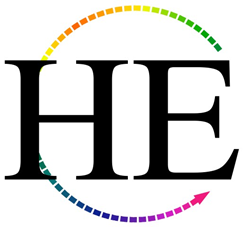 Key West, FL (PRWEB) February 24, 2015
NTA is the leading business-building association for travel professionals in the packaged-travel and tour industry. "I'm extremely honored to hold such a prestigious position supporting the travel industry. NTA is truly a key economic driver for the United States and my home town of Key West, FL," said Zachary Moses, who will serve as board member on the NTA board.
NTA was founded in 1951 and is now the leading association for travel professionals representing more than 40 countries who are interested in the North American market—inbound, outbound and within the continent.
"It takes time, energy and expertise to serve on our board, and we're grateful to Zachary for stepping up," said Pam Inman, NTA president. "NTA is a member-driven association, and we rely on leadership from experienced professionals."
Zachary has been with HE Travel for five years and has been instrumental to the company's success in expanding tours that promote in-depth and authentic discovery of the culture and history of their destinations. HE Travel has been in operation since 1973 and offers unique adventure and deluxe cultural tours to all seven continents for gay men, lesbians and open-minded friends and family.
For more information, visit NTAonline.com or heTravel.com.
###