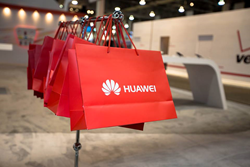 Anything that keeps a company name in front of a prospective client is great swag.
Tustin, CA (PRWEB) February 24, 2015
A strong brand is invaluable as the battle for customers intensifies day by day. Choosing the right promotional product for an exhibit display as a handout will ensure a company's show is a success and that clients will remember the company's message long after the show ends. To succeed in branding one must understand the needs and wants of customers and prospects. This is done by integrating company's brand strategies through every point of public contact. Swag is usually company-branded merchandise and is given away as a form of advertising.
Those that exhibit at trade shows or exhibitions need to be sure that people remember either their company's name or message. Promotional products will help do exactly that. They can help create an interest in a company, emphasize a presentation and serve as a reminder of a product and brand name. A trade show giveaway bags should not only fit in with a company's overall marketing scheme, but should also be also memorable and well-branded.
Displays and Exhibits, an eCommerce exhibit display website, has a complete array of promotional products, along with representing one of the largest bag manufacturers in the United States. Our giveaways are first quality. "Handing out cut-rate, low value giveaways reflects poorly on the exhibitor. We do not want any of our customers to be qualified in that manner and therefore we are determined to offer only high quality products," declared Zenos Adduru, the lead account executive of Displays and Exhibits.
Reusable items imprinted with company logos such as pens (everyone always needs a pen), stress balls, an office survival kit, or a traveling survival kit are all great items. Anything that keeps a company name in front of a prospective client is great swag. Call Zenos for more ideas and to get our latest bag collection.
About Displays and Exhibits
Displays and Exhibits is a division of Absolute Exhibits. Established in 2000, Absolute Exhibits began as a portable/modular distributor, and now rents large custom exhibits at over 300 shows in the USA and in countries around the world.
Displays & Exhibits was created to serve the needs of first-time exhibitors, seasoned exhibitors that go to multiple local, regional, national and international shows and clients that do community work, in-house events, fairs, and festivals. The company offers portable banner stands, display boards, digital kiosks, display lights, display signage, and exhibit furniture.