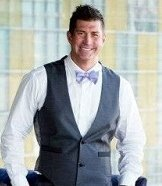 Denver, Colorado (PRWEB) February 24, 2015
Mortgage Banker, Mr. Jason M. Ruedy, also known as The Home Loan Arranger, urges potential mortgage borrowers to realize that shopping around for the best possible mortgage should not negatively affect their credit score.
According to an article published on NYTimes.com on January 30, 2015 entitled Mortgage Shopping and Credit Scores, "Borrowers need not avoid shopping around for the best mortgage deal out of fear that allowing multiple lenders to "pull," or check, their credit will chip away at their score. The notion that a flurry of credit inquiries from mortgage lenders will lower a borrower's score is a common misconception, experts say. The truth is that five inquiries are likely to have no more impact than one, provided they are made within a compressed period of time."
"I've had to reassure many of my clients over the years that a credit check for a mortgage application should not hurt their credit score whatsoever. But people are often very nervous about the possibility. Nobody wants their credit score lowered because of credit checks. But as the NYTimes.com article states, a few credit checks from mortgage lenders that are all completed within a short period of time should not make any type of impact." - Jason M. Ruedy, The Home Loan Arranger
The NYTimes.com article makes many important points related to mortgage shopping and credit checks:

Rate shopping for mortgages, car loans and student loans should not result in a negative impact on a person's credit score
Credit inquiries that are more than a year old are not counted
Credit card applications can work against a person's credit score
"It's important that borrowers realize that a credit check by a mortgage company is very different from a credit check that occurs when a person opens a new credit card account. I always tell my clients to avoid opening new credit card accounts in the months prior to applying for a mortgage." - Jason M. Ruedy, The Home Loan Arranger
According to Mr. Ruedy, working with an experienced mortgage broker is important. Anyone who is concerned about mortgage-related credit checks or any other part of the mortgage application process should schedule an appointment with their mortgage broker to make sure all of their concerns are addressed.
"Worrying about a credit check by a lender is not a reason to avoid applying for a new mortgage or a refinance," says Mr. Ruedy.
About The Home Loan Arranger:
Mr. Jason M. Ruedy, also known as The Home Loan Arranger, has 20+ years of experience in the mortgage business. His company was built around the crucial principles of hard work, discipline, and determination. The Home Loan Arranger evaluates client applications quickly and efficiently and structures loans with the best possible terms. Mr. Ruedy is successful in achieving loan closings for clients while meeting their highest expectations. Jason M. Ruedy is ranked #2 in the state of Colorado by Scotsman Guide, which is the top leading resource for mortgage originators.
For media inquiries, please contact Mr. Jason M. Ruedy, "The Home Loan Arranger":
The Home Loan Arranger
512 Cook St #100
Denver, CO USA
Phone: (303) 862-4742
Toll Free: (877) 938-7501
http://www.thehomeloanarranger.com/