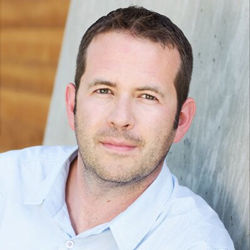 I'm addicted to my own game.
Kelowna, British Columbia (PRWEB) February 21, 2015
Hyper Hippo Games is proud to announce the launch of it's "unusually addicting" video game, AdVenture Capitalist on iOS and Android. This deceptively simple and quirky app is currently a huge hit on the web, racking up 75 million plays across multiple game platforms in just a few short months, and earning player-choice accolades including 2014 Game Of The Year on Miniclip.com. Now it's set to turn cash-hungry investors into multi-billionaires using their mobile devices.
The free game is being published by Kongregate, where it has seen immense popularity, cracking the website's Top 10 Most Played Games of all time in under a year. Said Emily Greer, CEO and co-founder of Kongregate, "It is a wildly addicting game that our Kongregate web players love and we are thrilled to be publishing the mobile version of AdVenture Capitalist."
Featured as a Best New Game App on iOS, Adventure Capitalist's monumental rise is credited to its passionate fanbase online that have watched it grow from a simple beta prototype to a glitzy and refined smash hit. "We owe our fans so much," Cody Vigue, the game's Lead Designer said. "They got this snowball rolling in a crazy big way. We wouldn't be here without the involvement of hardcore Capitalists around the world ."
AdVenture Capitalist is a very unusual "idle" video game, consisting of progress bars, revenue generation buttons, and a catchy tune. Players work to get their progress bars, or "investments", churning out tons of profits that they can later reinvest. The quirk of AdVenture Capitalist is that, as an idle game, it continues to play itself, even when players turn it off. Upon returning to the game, you receive a burst of cash you earned while you were gone. This translates into a game that can be played in as little as a couple of minutes everyday, but will eventually let players grow their fortunes to become sexagintillionaires (that's a 1 with 183 zeroes).
Hyper Hippo was formed in early 2013, by CEO and Creative Guy, Lance Priebe. Priebe is famous for creating Club Penguin, the world's most popular children's online game, which was sold to Disney in 2007. Keen to nurture the tech sector in Canada and help it flourish, Priebe created the game studio to gather together a group of passionate developers and make fun, memorable game experiences. "My plan worked," Priebe says. "I've spent more hours playing AdVenture Capitalist than anything else I've ever produced. I'm addicted to my own game."
Asked why Hyper Hippo is publishing the video game with Kongregate, Cody Vigue says, "The value we've gotten from their web players, along with with our close relationship with their game producers to improve the game, made publishing the mobile version of Adventure Capitalist with Kongregate an easy choice. They've believed in us from the very beginning."
AdVenture Capitalist is the studio's biggest hit to date, and is available to play on Apple and Google App Stores, and on the web.
Contact Info
Hyper Hippo Games: Lance Priebe, CEO & Creative Guy - lance(at)hyperhippo(dot)ca
Hyper Hippo Games: Cody Vigue, Lead Designer - cody(at)hyperhippo(dot)ca
Kongregate: Jeff Gurian, Marketing Director - jeff(at)kongregate(dot)com
Press Kit available upon request