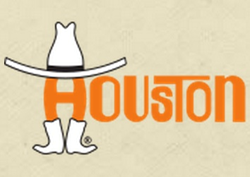 These young men and women have proven they are hard working and dedicated individuals. Not only have they kept up with their schoolwork but also they have worked long hours caring for their livestock they enter into the Houston Livestock Show
Houston, TX (PRWEB) February 20, 2015
Houston, TX – With a new community program in the Houston, TX area, Deneve Insurance Agency has once again teamed up with The Texas Livestock Show and Rodeo, and announced a new charity campaign to raise funds to support a local participant of the show to achieve his dream of attending college. The participants, between the ages of 9-18 years, enter their livestock into the show with the hope that their animal will bring home the title of Grand Champion. DeNeve Insurance Agency is starting this campaign to raise a scholarship fund for one of the participants of the show. Donations can now be made through the campaign's page at http://www.razoo.com/story/Texas-Youth-Scholarship-Fund.
Utilizing its own resources and seeking the help of its own network of customers and business partners, Deneve Insurance Agency marches on to ensure customers, friends, family and neighbors are always in good hands. The agency just recently launched the master charity program of which the current campaign is part of, electing every 60 days a new individual, organization or family in need to receive support.
"These young men and women have proven they are hard working and dedicated individuals. Not only have they kept up with their schoolwork but also they have worked long hours caring for their livestock they enter into the Houston Livestock Show. Outstanding individuals such as these should not be restrained from achieving their dream of higher education due to financial issues. We want to make sure that one is able to achieve his or her goals in life by pulling the community together to raise a scholarship fund," said Wes DeNeve, the Agency's principal.
The agency will promote the current campaign over the course of the next 45 days, through its social media channels, email and text message communications, as well as through a monthly magazine, delivered to thousands of households in Texas, where the agency currently operates. Our Hometown magazine reserves a full page to feature the campaign and details of the cause. The electronic Flipbook version of the current issue can be accessed here: http://deneveinsurance.com/Our-Hometown-Magazine_46.
To join Deneve Insurance Agency in supporting a participant's dream of attending college, donors are encouraged to visit http://deneveinsurance.com/Texas-Youth-Scholarship-Fund_8_community_cause, and also share the page with friends and family. Contributors may be acknowledged for their donations through the agency's monthly magazine.
Once the current campaign is over, Deneve Insurance Agency will continue to work closely with Texas Livestock Show and Rodeo and other nonprofit organizations in the area, to make sure resources are directed to capable hands that can help better the local community, one family or person at a time. Information regarding past and current campaigns supported by the Agency can be found at http://deneveinsurance.com/community-cause. More information about Deneve Insurance Agency is available at http://deneveinsurance.com.
About Deneve Insurance Agency
As a Personal Finance Representative living in Houston for 32 years, agency owner, Wes DeNeve knows many local families. His knowledge and understanding of the people in his community helps provide over 2000 customers with an outstanding level of service. Wes and his team look forward to helping families protect the things that are important - family, home, car and more. They can also help clients prepare a strategy to achieve their financial goals. To contact an expert at DeNeve Insurance and Financial Services, call 281-597-0700.